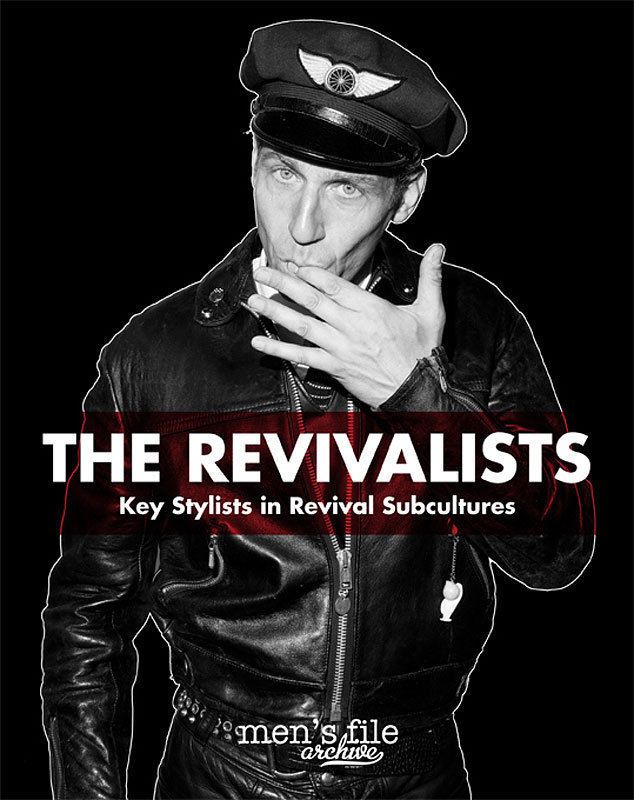 This 200 pages book chronicles the dress and style of some of the most influential individuals on the revival scene over the past 25 years. Presented in a box with a printed canvas banner from sponsors Lewis Leathers and Aviakit. Limited Edition of only 1000 copies.

Men's File magazine has grown greatly in stature since its first issue hit the racks in 2009. The Men's File Archive has now released its second publication 'The Revivalists' explores the world of those who appreciate well made and timeless clothing, vintage and current, against a backdrop of classic machinery of the two, four (and more) wheeled variety.
This issue was sponsored by Lewis Leathers and comes specially boxed along with printed, 100% British milled cotton banner. The previous book in the series has completely sold out.
THE REVIVALISTS - A book from men's file archive