D LEWIS LTD FLYING BOOTS
Back in the 1930's, D Lewis Ltd was equally well known amongst Aviators and Motor Cyclists and during WW2, D Lewis Ltd supplied members of the RAF with Flying helmets, Goggles, Gloves, Scarves and Flying boots, Officers could receive a 10% discount for bespoke made items at the shop.
This year we reintroduce the Flying boots back into the range, carefully researched right down the to the correct buckles, the shearling lining is sourced from a Tannery in the West Country, the leather nowadays is a high grade Cowhide for durability during everyday wear, soles are leather and the heels are rubber with a pattern identical to those found on many vintage RAF flying boots.
Currently available in sizes 6-12.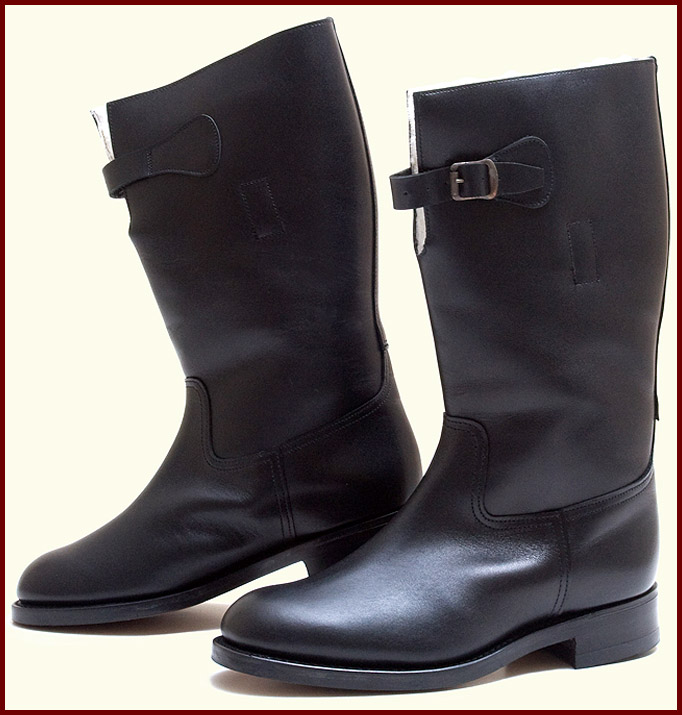 Soles are stitched-on using the Goodyear welting system meaning they can be replaced when worn, these boots will last a lifetime.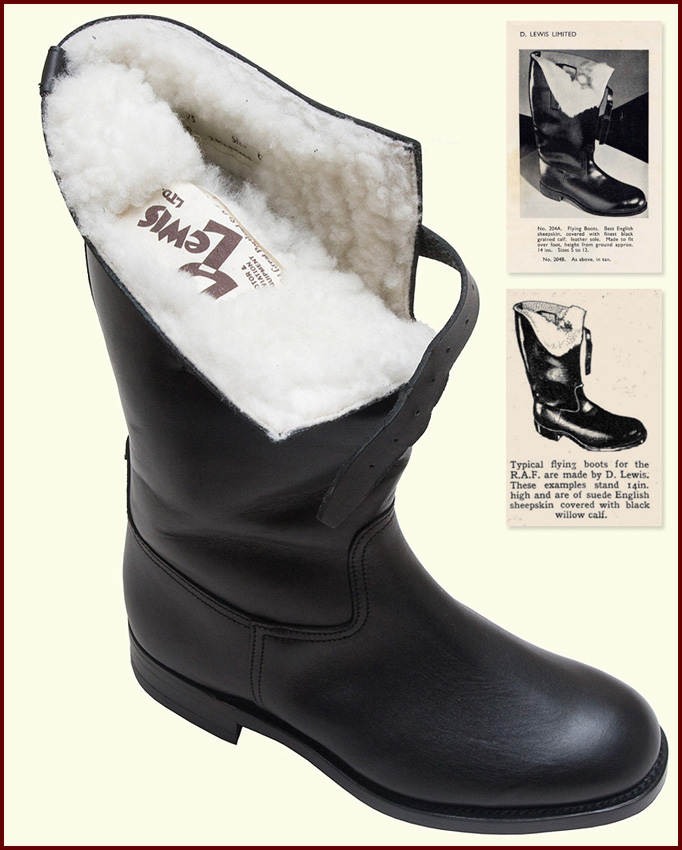 The British shearling reaches right to the tip of the toes and also covers the the inner soles.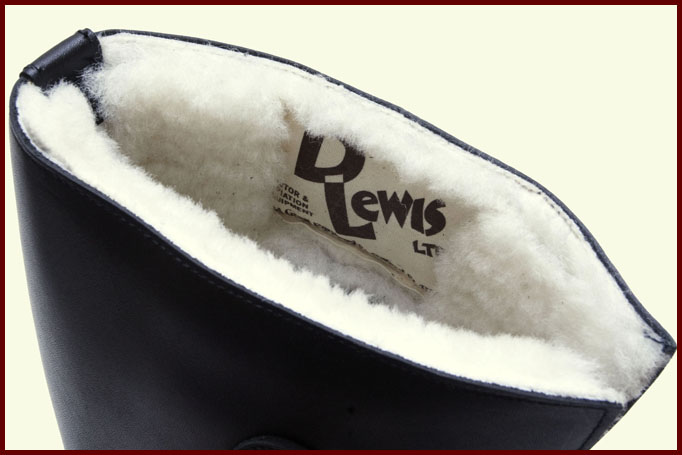 Vintage WW2 D Lewis Ltd labels have been reproduced for added authenticity.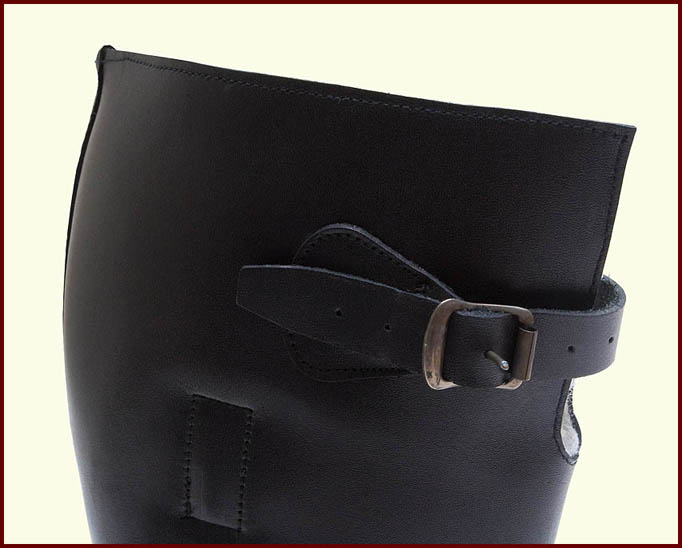 The box stitching attaches leather 'Pull On' loops to aid insertion of the foot.
Left: Catalogue scan from a WW2 period D Lewis Ltd catalogue. Right: Image from FLIGHT magazine, July 1939.

The D Lewis boots 204A Flying Boots are still made in the traditional manner by Northampton craftsmen.