The Mudlarker was an update of the late 40's Roamer wax coated jacket, hitting the Lewis range in 1960 the Mudlarker brought some nice new innovations which were designed to tackle the ever-present problems of cold winds and water ingression. The chief problem for motorcyclists, which other brands missed, was how to keep draughts and water from entering the sleeve and the Patented Aviakit double cuff was the answer.
A two-way front zipper allowed the front to be opened from the bottom whilst the rider was seated, a drawstring
around the hem kept out drafts. The jacket was rounded-off with a warm quilted lining, detachable for the warmer
days. This new version is made of a heavier grade of waxed cotton currently used by other brands.
The flap-over front conceals a second flap for extra resistance to the wind and rain. The adjustable belt features a leather covered buckle to avoid scratching the tank.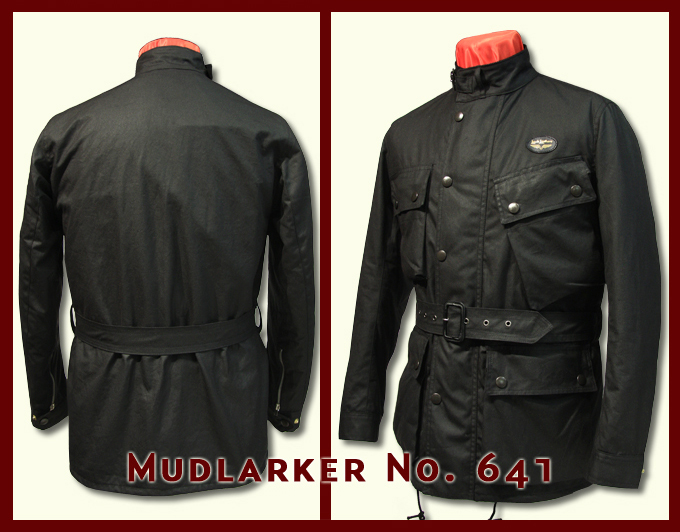 One piece back, fewer seams = less chance of the water getting in!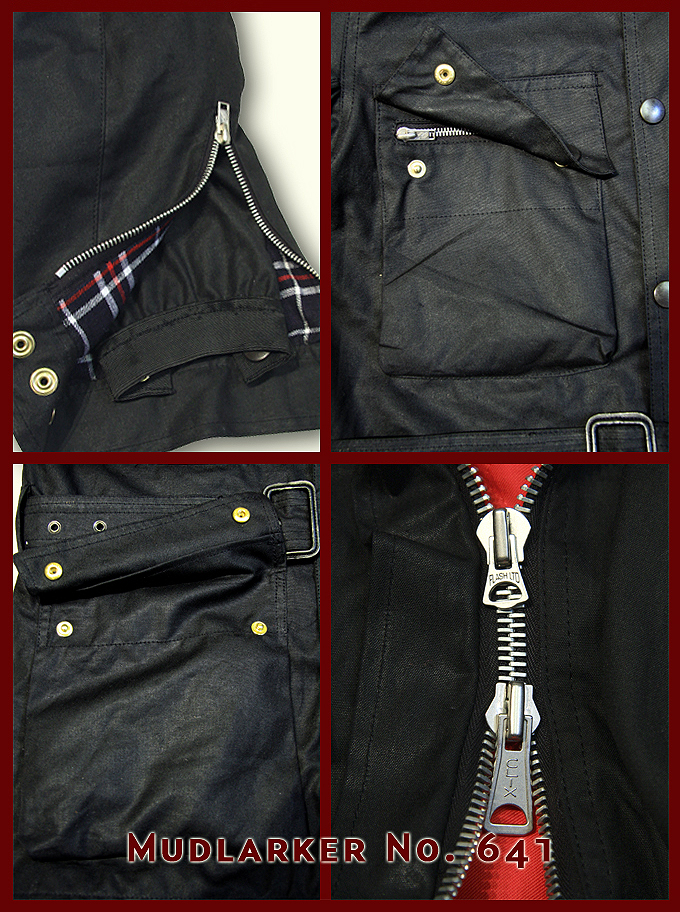 L – R: detail shots of the 'Aviakit Double Cuff,' Stormproof zippered chest pocket, stormproof left hip pocket and finally
the two-way front zip, which allows entry to the jacket from the hem, ideal if sitting on the bike.
100% cotton navy lining, removable quilted inner lining, in or out in a Flash!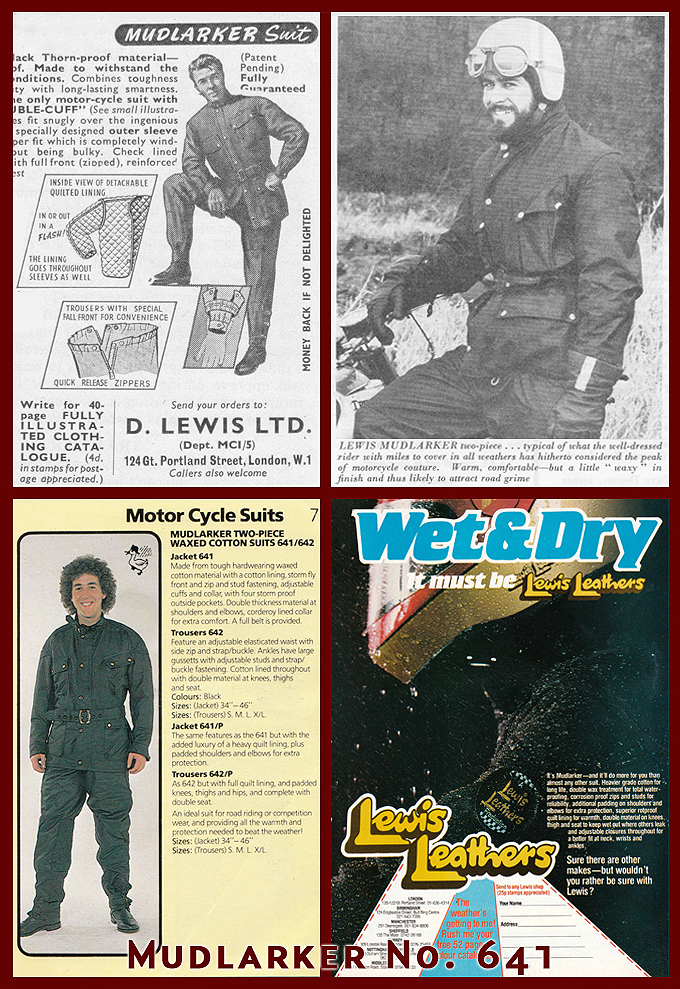 Above, Mudlarker adverts through the ages, top left, a 1963 advertisement, a review from Motorcycle Sport, June 1967, 1984 catalogue image and finally, a 1984 BIKE magazine advertisement.Read more about the Mudlarker at the Lewis Leathers online store.