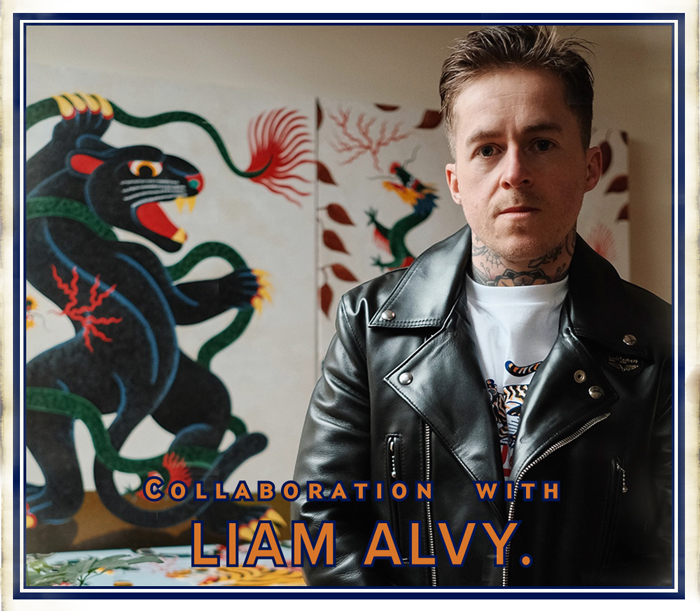 A few years ago we met painter and tattooist Liam Alvy at an exhibition of his stunning paintings and immediately took a liking to his Tigers, Liam also happened to be wearing a vintage Lewis Leathers jacket which was more than fine by us.
Last year our paths crossed again and the idea was floated to produce some collaboration t-shirts together based on Liam's Tiger designs.
Liam duly supplied his images and Derek added some text and played around with image sizing, the printer did his magic and here is the result, we hope you like the tees as much as we do!
Check out Liam's work at: liamalvy.com
● Two Designs – Prowling Tiger T shirt or Clawing Tiger T Shirt
● Two Colours – Black or White
● Made in the UK
● 100% Cotton
LIAM ALVY x LL Collaboration T Shirts
PROWLING TIGER T SHIRT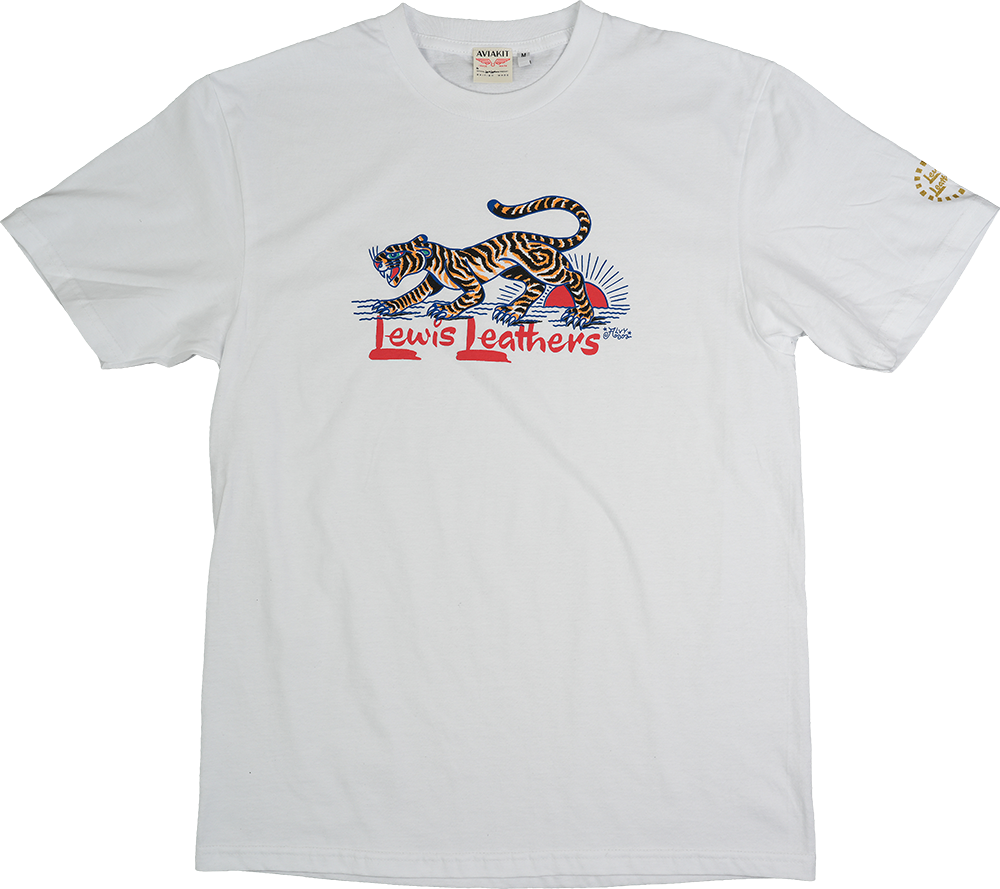 Prowling Tiger T shirt – WHITE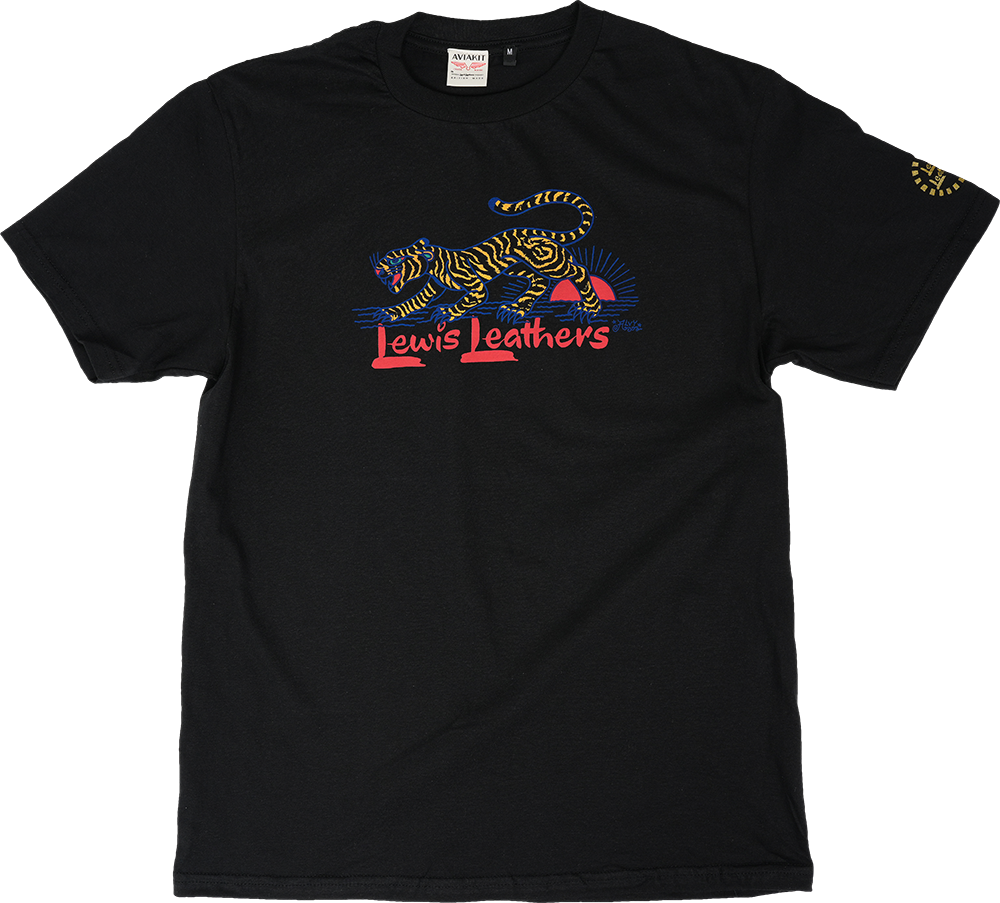 Prowling Tiger T shirt – BLACK
CLAWING TIGER T SHIRT