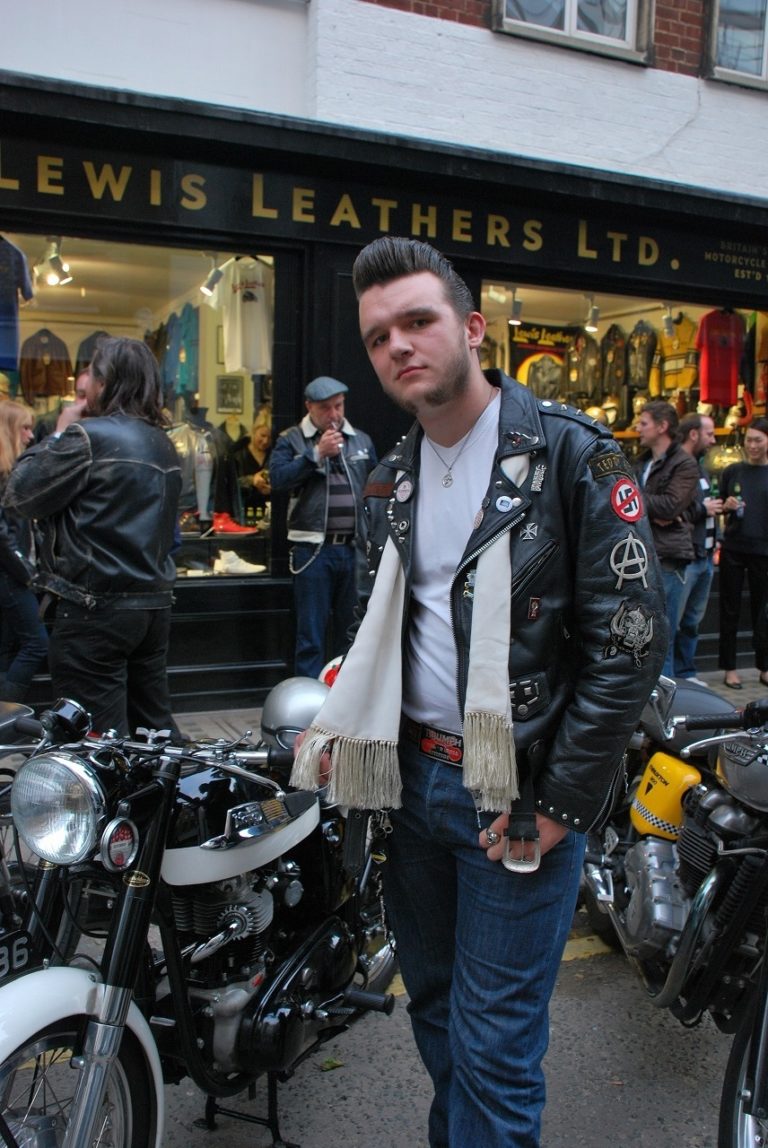 Following the very successful launch party at Lewis Leathers for the 21st Century Rockers by Horst Friedrichs, here is a short film of the night made by Prestel Publishing:
With their tattoos, leather jackets, slicked-back hair, and beloved British motorbikes — BSAs, Triumphs, Nortons, and Royal Enfields — Rockers are the nemesis and antithesis of the fastidiously groomed Mods. Elvis, James Dean, and Marlon Brando lit the spark and the 59 Club and British Rockers honed the style, making it synonymous with rebellion and sparking a global cult. Friedrichs follows the British rocker tribe as its members congregate in parking lots, pubs, cafes, dance and pool halls, as well as huge gatherings at Jacks Hill and the Ace Café.
Alternating between rich, vibrant colour and gritty black and white, these photographs capture a spirit of unapologetic defiance in clothing as well as attitude, every bit as strong today as it was sixty years ago.
Signed copies of the book are available from Lewis Leathers at £19.99 + £2.50 P&P (UK
01-Oct-10 12:39
Read More .....