A modernised version of the older UniversalRacer Mk 1, the UVR 2, made it's printed debut in a WW2 era D Lewis Ltd catalogueunfortunately our file copies have undated price-lists but looking at the zippers ofthe oldest example in our archive, they match those used in the earliest RAFIrvin jackets dating from the early 1930's, so we think its fair to assume that the jacket made its entrance around that time.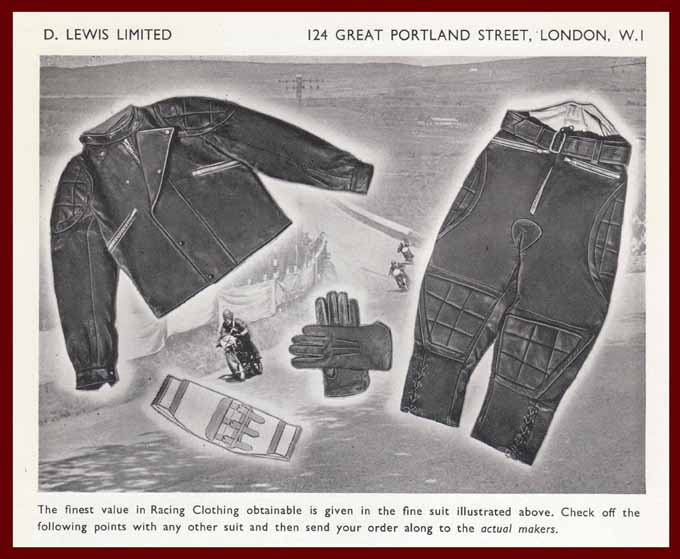 Above image from a Wartime D Lewis Ltd catalogue, TT riders in the background.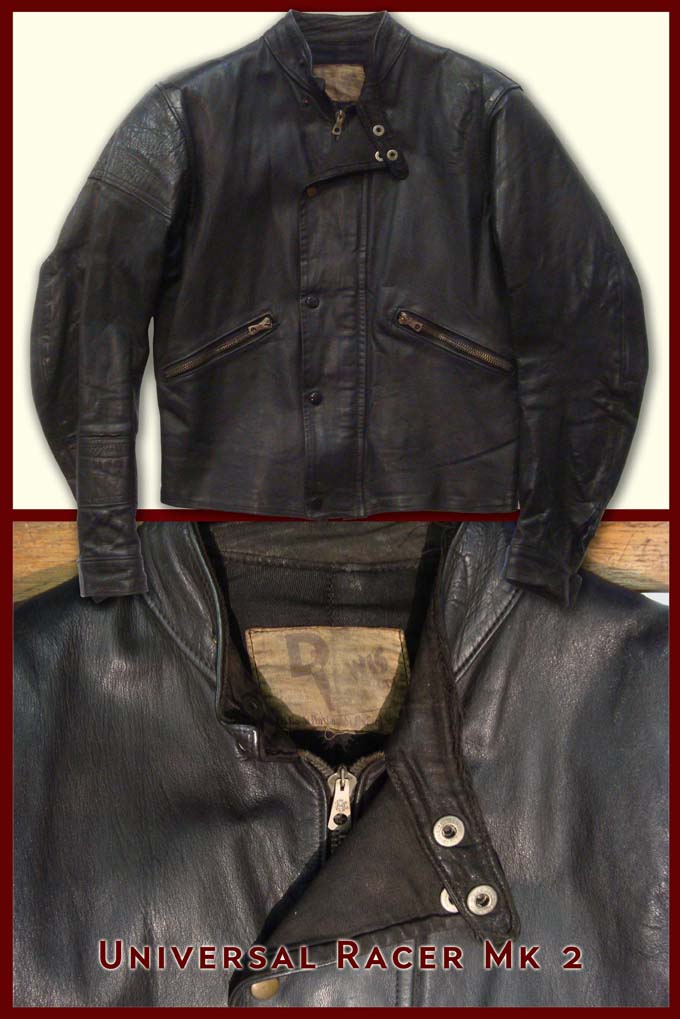 1930's /early 40's Universal Racer Mk 2 jacket above, plain black cotton lining and early type DOT zips, as used in mid period Irvin flying jackets. This example has no shoulder or elbow pads.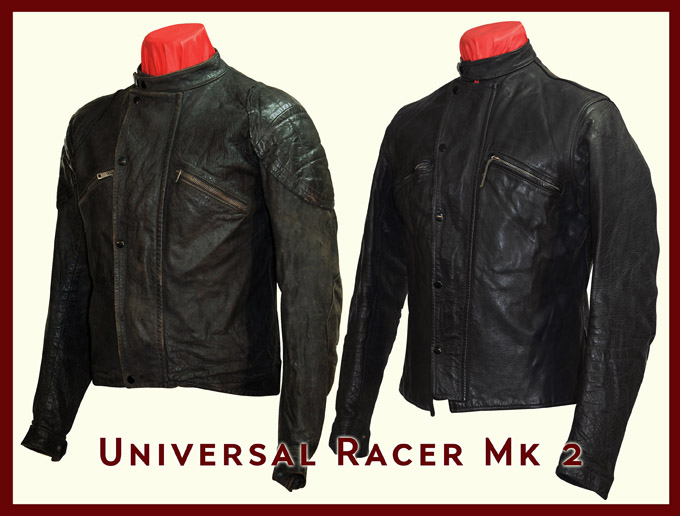 Late 1940's (left) and early 1950's (right) UVR2 jackets with and without shoulder pads, the 40's model is made of thin sheep leather, no doubt due to shortage of materials during that period, at some time the waist has also been lengthened at the back, presumably the rider wasn't wearing the D Lewis racing trousers as shown in the catalogue image at the top of this thread. The 50's version is made of Horsehide and has early ball chain zippers along with a tartan cotton lining.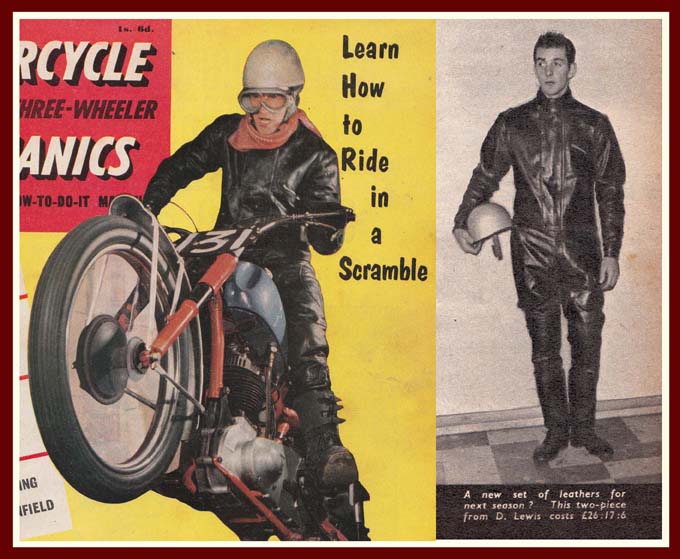 Two images courtesy of Motorcycle Mechanics magazine, left, cover of the May 1960 issue, and right, recommended Xmas gifts from the December 1959 issue. Both of these jackets only feature one chest pocket, on the wearers left.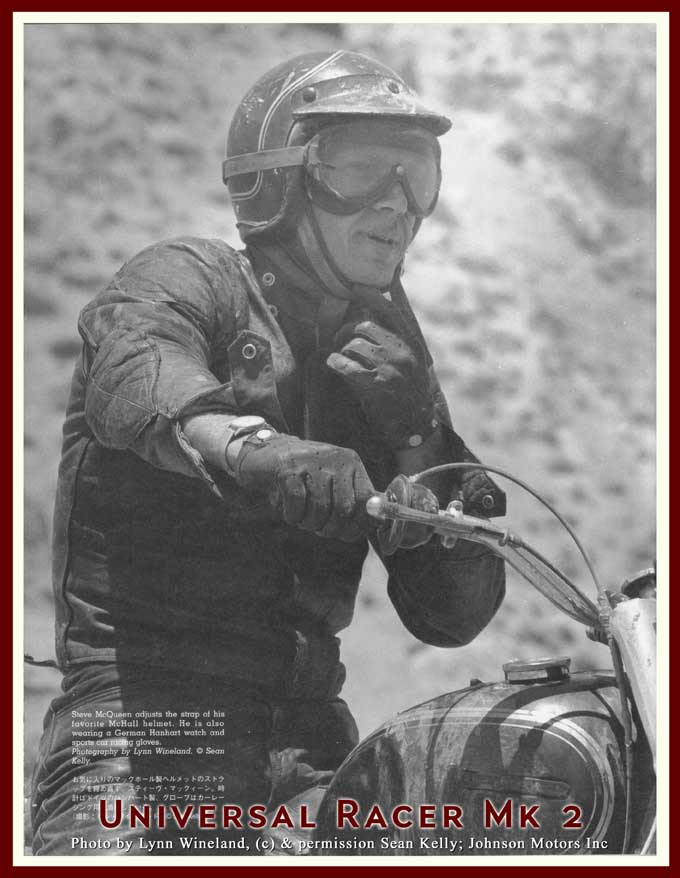 Above and below, Steve McQueen, as photographed by Lynn Wineland on 26th May 1963 at the Greenhorn Enduro (a 500 mile race across the Mohave Desert), McQueen spent a lot of time racing after completing filming on The Great Escape movie in Europe the previous year. Thanks to Sean Kelly for the use of these photos.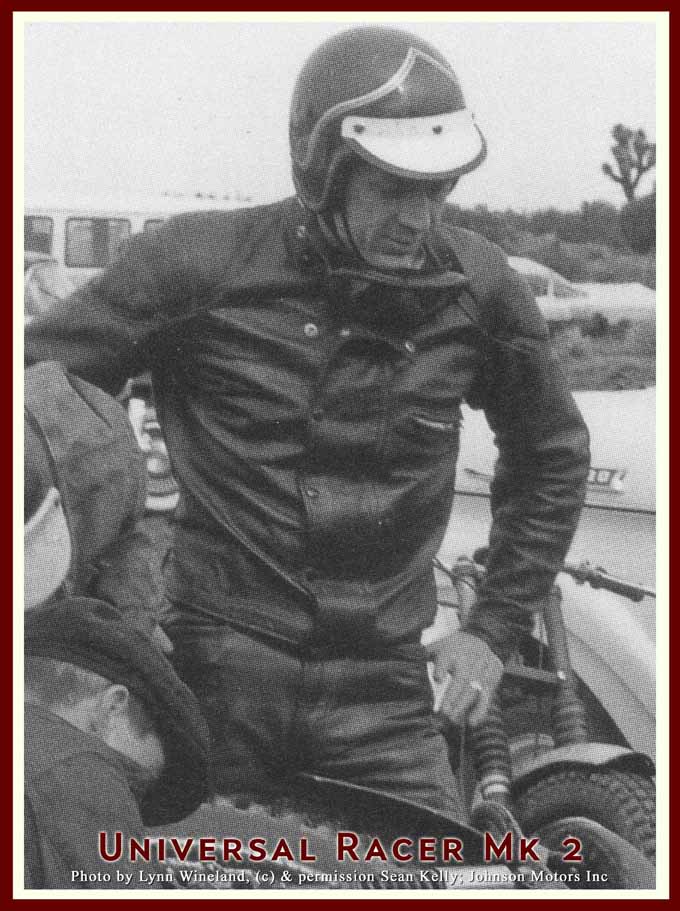 Above, McQueen in a new looking Universal Racer Mk 2 jacket and Lewis Leathers 935 leather jeans, looking fresh from the D Lewis shop. McQueen visited Lewis again the following year with his ISDT team-mates when they all bought gear for the forthcoming Silver Vase Trophy race, their visit is described by McQueen's close friend Bud Ekins in Rin Tanaka and Sean Kelly's '40 Summers Ago' book from Cycleman Books.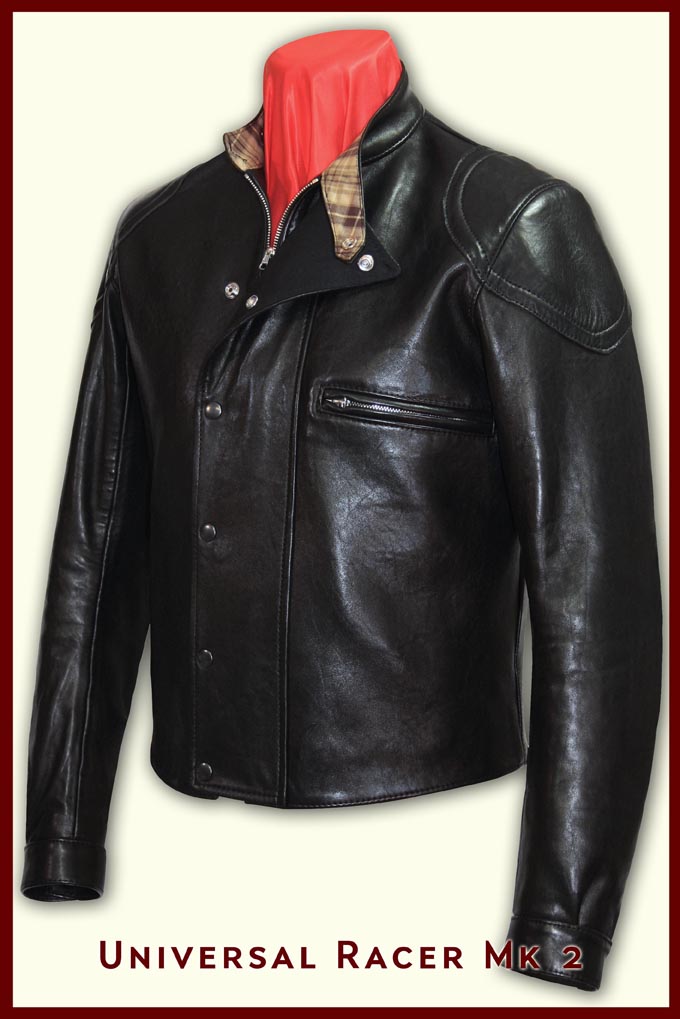 Above, Universal Racer Mk 2 jacket, one pocket model, carefully researched from our archive pieces.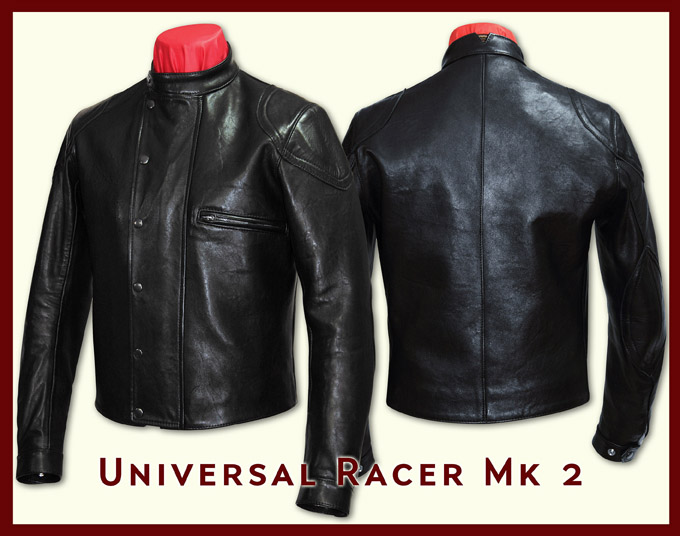 Front and back view, plenty of research went into this jacket, right down to replicating the correct British zippers, the jacket also features a 100% cotton plaid lining in the body and sleeves.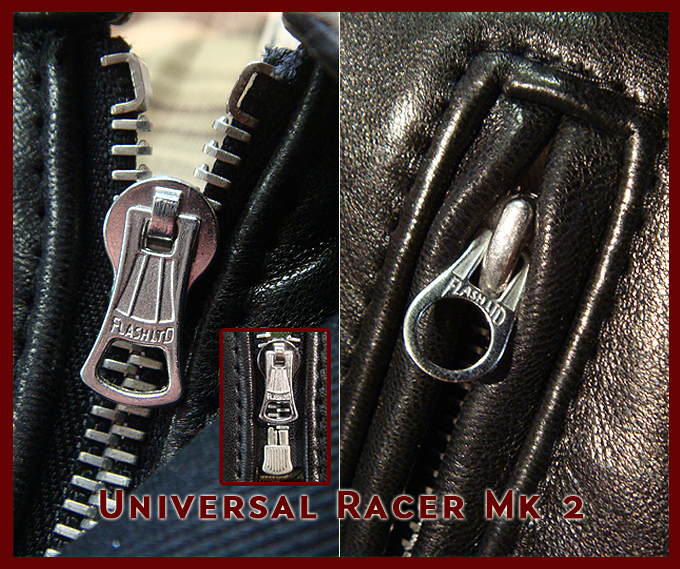 Above, the zips for our 60's model UVR jacket.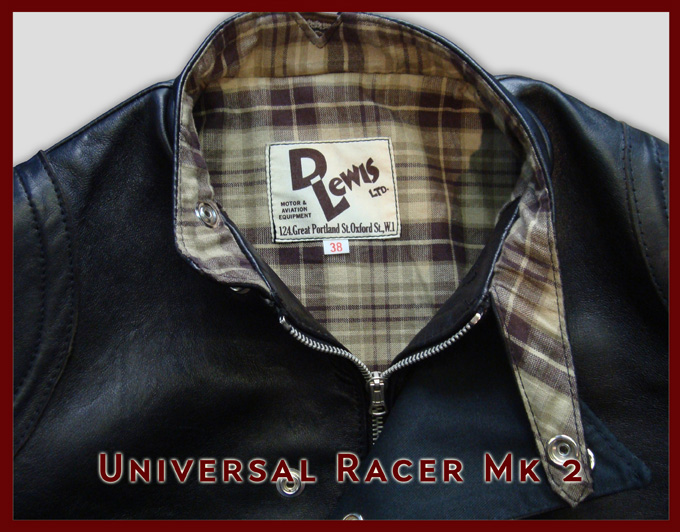 Finally, a look at the collar, lining and label detailing, the placquet lining is black cotton twill just like the vintage models. Read more about the UVR2 jacket here.
More shots of Steve Mcqueen in his UVR2 jacket here