The Western was a nice addition to the line of casual jackets and clothing which Lewis Leathers offered during the 1960's. Even young motorcycle riders spent some time away from their machines, perhaps to attend a race or go to a dance with their favouritie girl, in this case their riding jacket may have stayed in the garage with the bike and its owner hit the town in something a bit smarter. Lewis Leathers had this covered with its BIG L range, this included casual footwear, Levi's jeans (imported by LL from the USA before they were properly distributed in the UK), shirts, (polo and collared) leather waistcoats, 3 button jackets and more. The Western made its debut in the summer of 1968.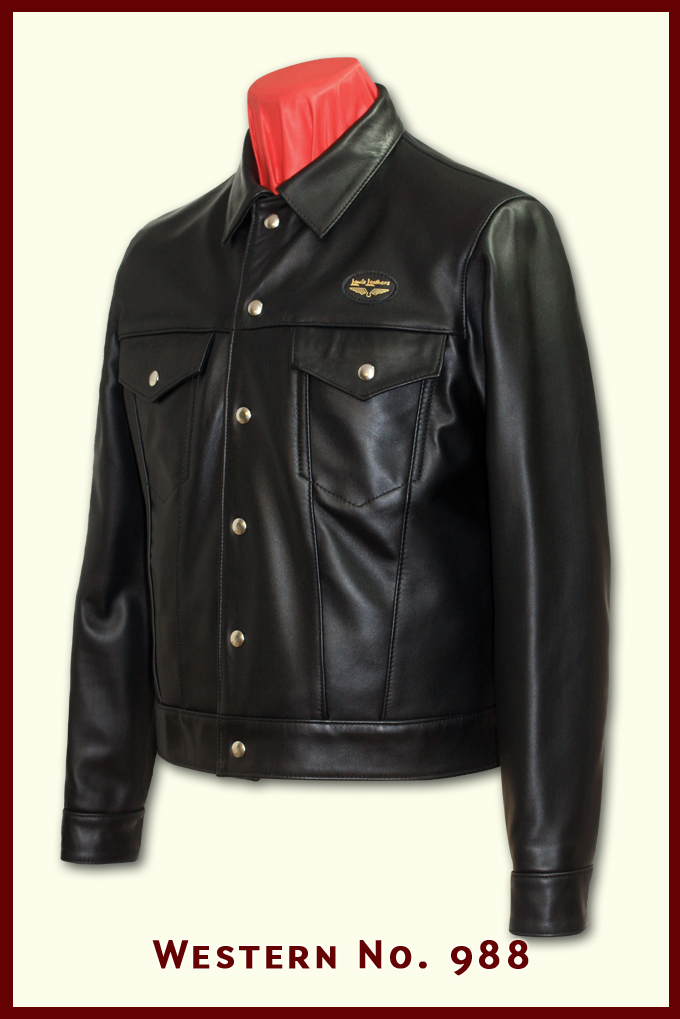 Above, the Western jacket in our finest cowhide.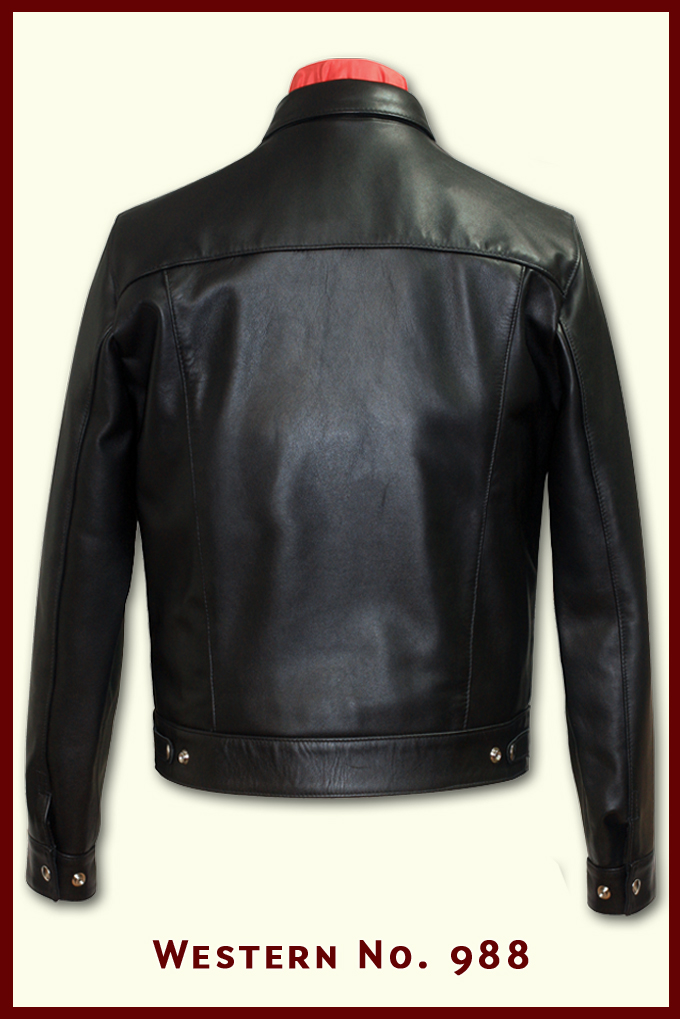 Aviakit Western Jacket back.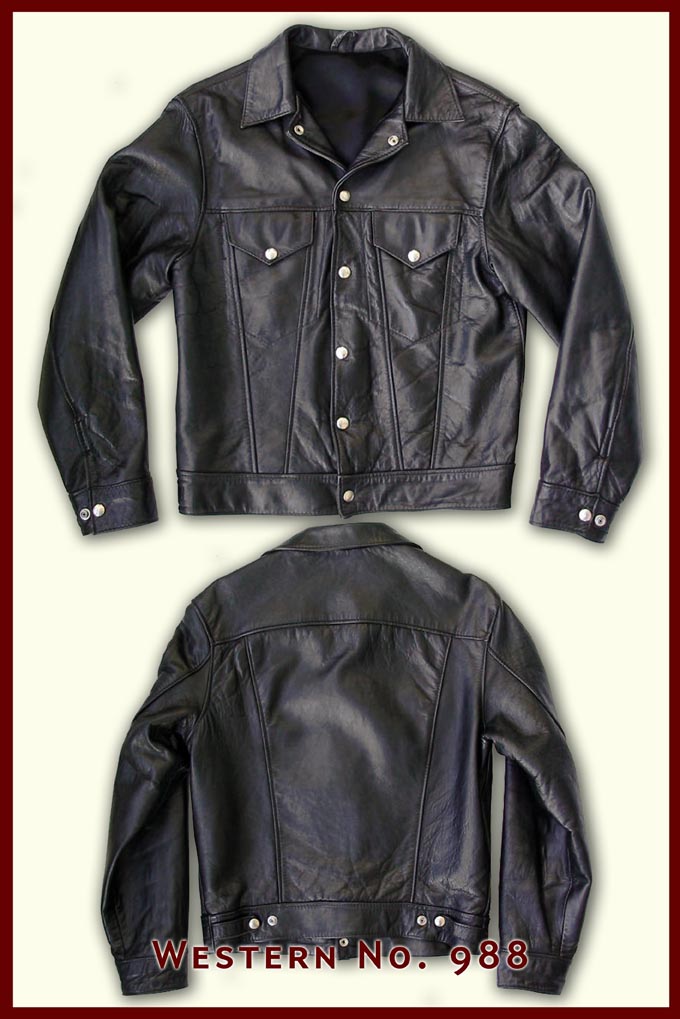 Above is a vintage Western jacket made from sheepskin, it was also available in cowhide and we still offer both types of leather today.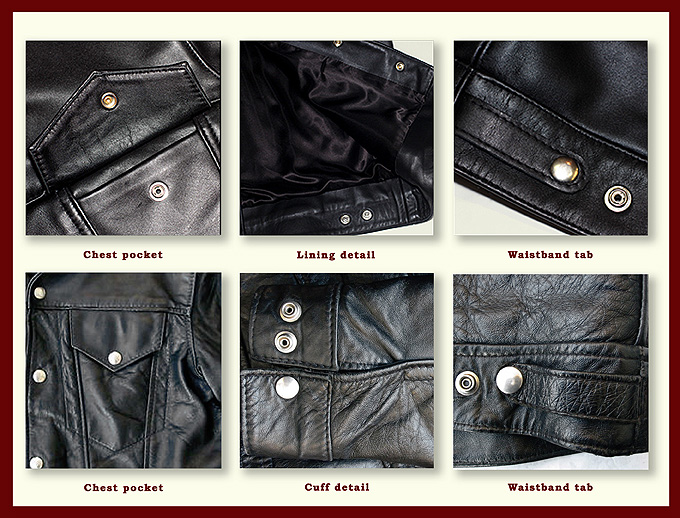 Top, details from a new jacket and bottom close – ups from our vintage jacket, we still make it in the same way.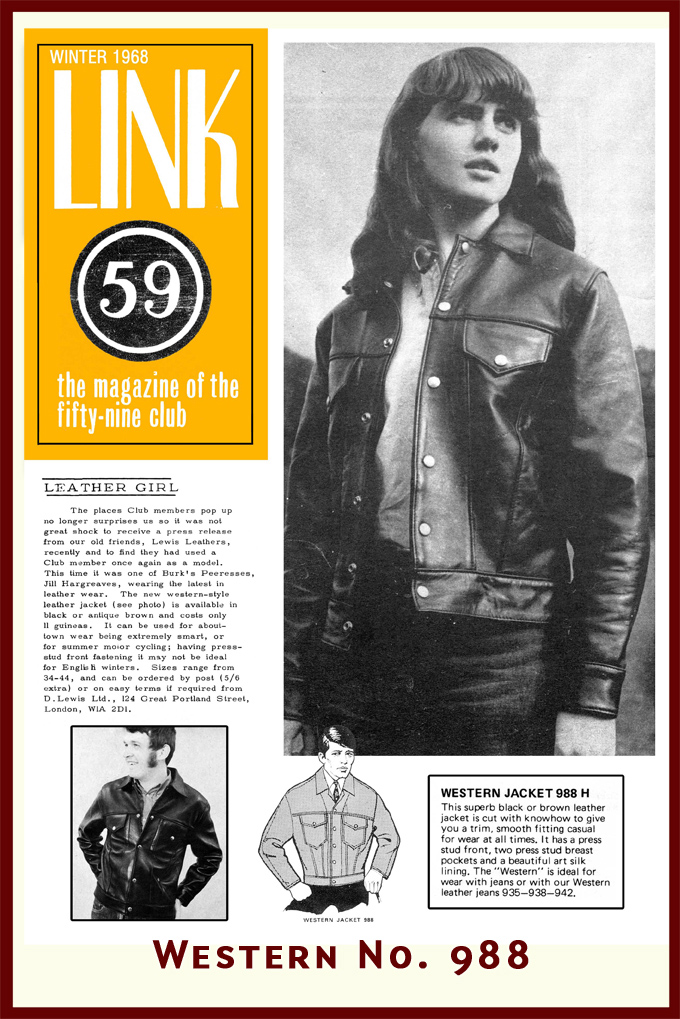 The above image comes courtesy of the 59 Club's LINK! magazine, dated Winter 1968, young member Jill Hargreaves wears the jacket in a review written by Editor Mike Evans. The other images are clipped from Lewis Leathers catalogues 1972 on the left and 1968 centre.
Read more about the Western jacket at the Lewis Leathers online store.