Sideburn Magazine Issue 53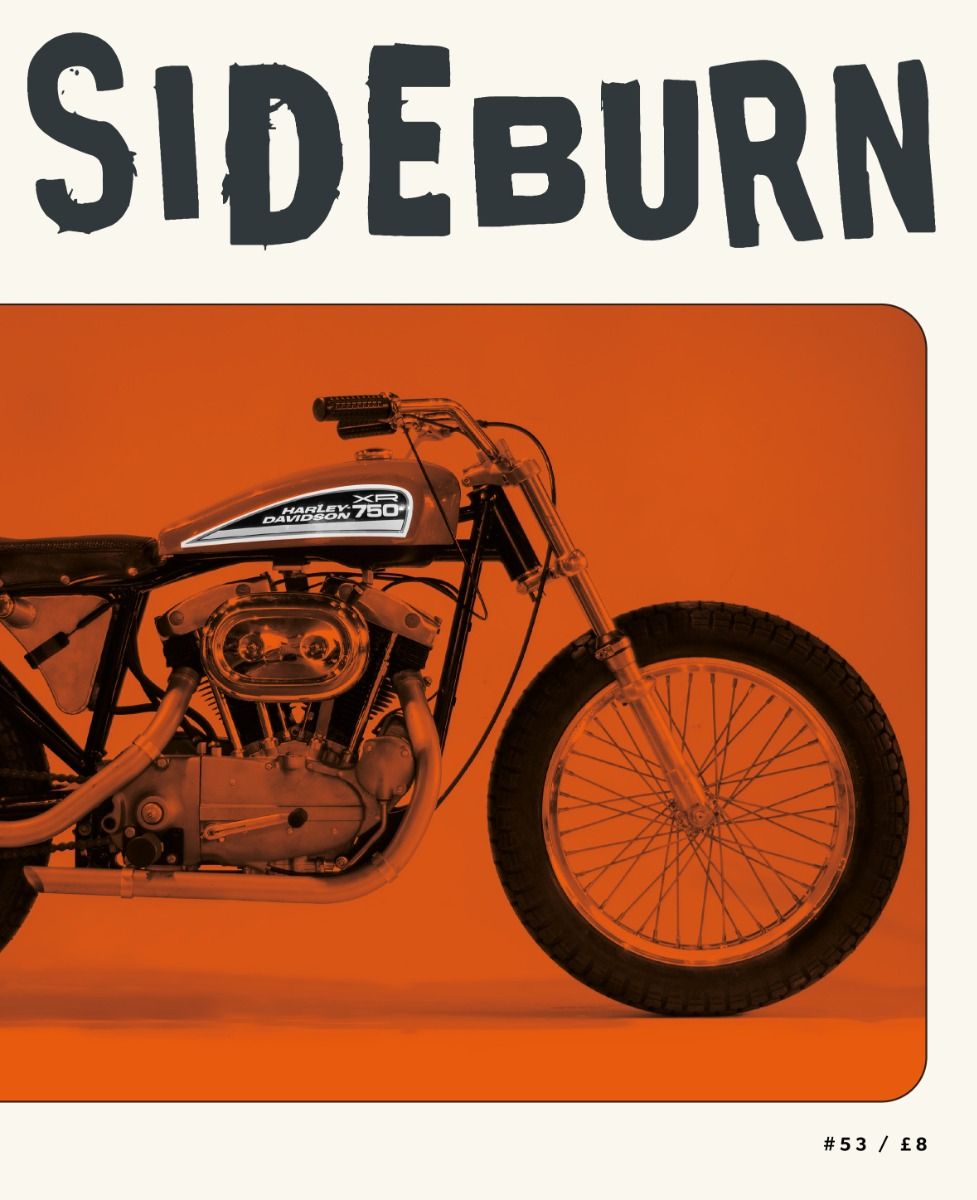 Considering the XR750 is arguably the most significant dirt track bike of all time, we haven't covered it that many times. We redress the balance with a monster 17-page feature on the very first XR, the 1970 Ironhead. This one built from meticulously acquired parts, in West London. We cover the hunt, the build, and the racing, all written by the owner himself.
- Briar Bauman writes exclusively about his beast of a KTM AFT SuperTwin
- Interview with current AFT Production Twins rider, Jesse Janisch
- Moroney Racing scrapbook
- Sideburn'x Chastin Brand-painted, Icon Motosports Stout Boonie
- The editor's travel report from the seat of an Enfield in Rajasthan, India
- Indian FTR project bike update, Travis Newbold workshop tips, regulars, trophy queen...
COVER: Leftie's Harley XR750
BIKES: Co-Built Rotax Thunderbike; SMCO Harley Pan America hooligan; Champion Triumph 750; Moroney Harley Sportster; Vulture Moto XL500 short tracker; KTM 890 AFT SuperTwin; Stout Boonie minibike;
PEOPLE: Jesse Janisch, Briar Bauman, Jess Reynolds; Jordan Baber;
PORTFOLIO: The photography of Tristan Afre
ADVENTURE: Rajasthan on Enfield 500s
EVENT: Hell on Wheels, Japan
PAGES: 116
- Text and photos by Sideburn.
Sideburn Magazine Issue 53
SKU
Sideburn Magazine Issue 53