Summer Creepers by George Cox Tan & White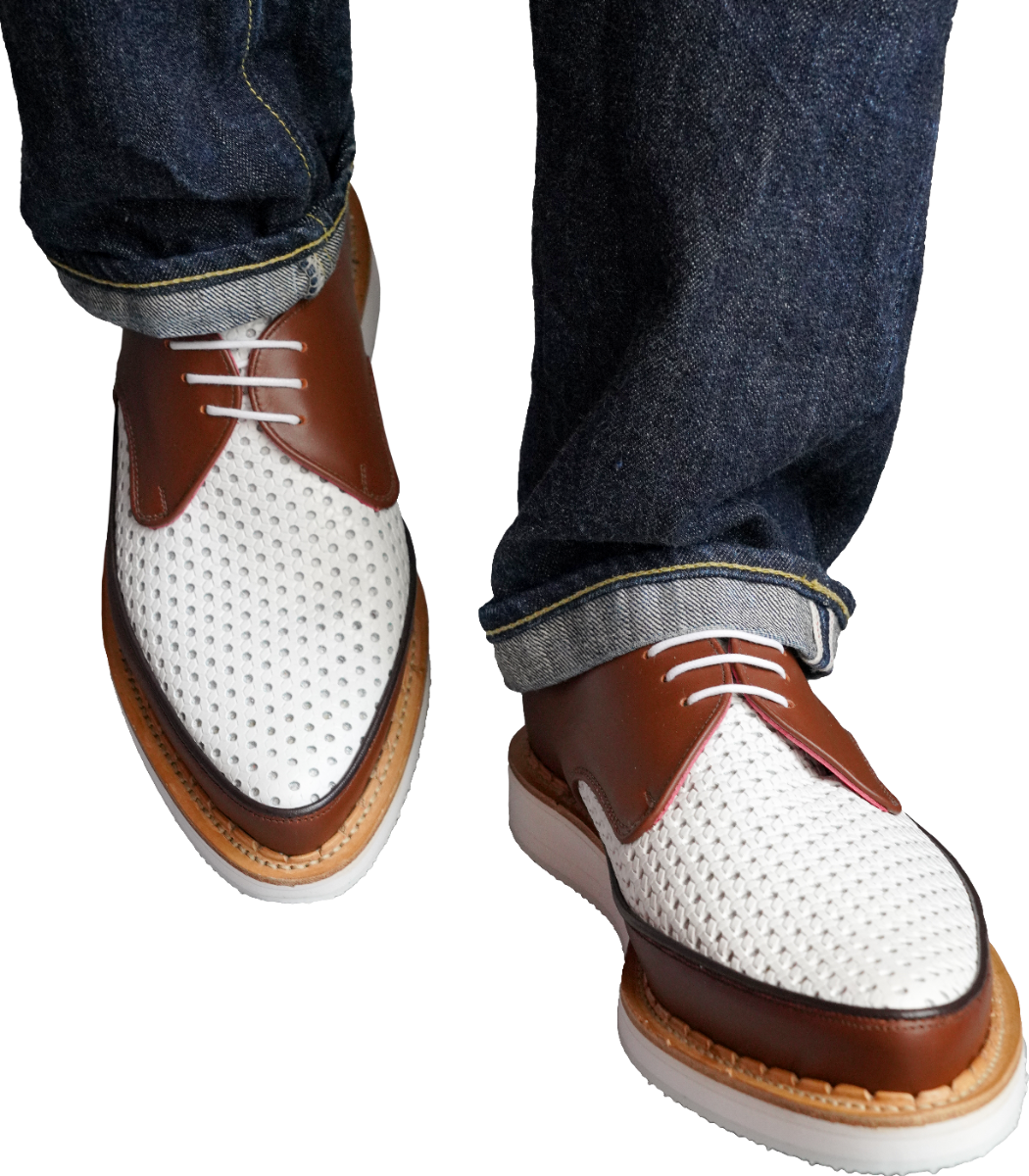 George Cox and Lewis Leathers have shared a customer base for a long time, their shoes having been worn with our jackets for decades, although there are many Creeper copies around, only those made by Cox's are the genuine article.

Created at their factory in 1949 this heavy crepe soled shoe was a revolutionary new style in post WW2 Britain, at the time also known. as Thickies and Wedges, it was the title 'Creepers' which stuck helped make this type of shoe so recognisable in name as well as style. During those early years, George Cox also produced a lighter weight version using another then-new product, the Microcellular Sole which was invented in 1950, these days referred to as EVA.
For the summer we have combined an all leather upper with the Micro EVA sole for lightness. Leather is a comfortable tan and white cowhide with the vamp being perforated to allow the foot to breathe in the hottest of weather.

NOTE: This product is discontinued
Summer Creepers by George Cox Tan and White
Only %1 left
SKU
Summer Creepers by George Cox Tan and White
£250.00