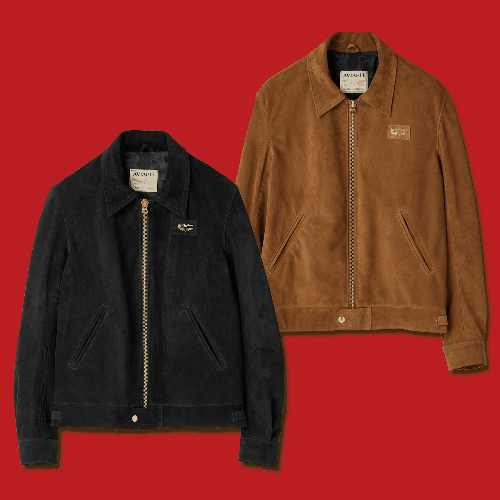 Out now at Hysteric Glamour shops in Japan is this special version of our #60 Corsair jacket.
Made to our standard fit but in a soft velvety Cow Suede, brass zips and press studs compliment the colour, the snake print lining is a vintage 20-year-old design from HG's back catalogue.
Available ONLY at Hysteric Glamour  In Store and Online They ship internationally via WorldShipping.
https://www.hystericglamour.jp/news/release/10509/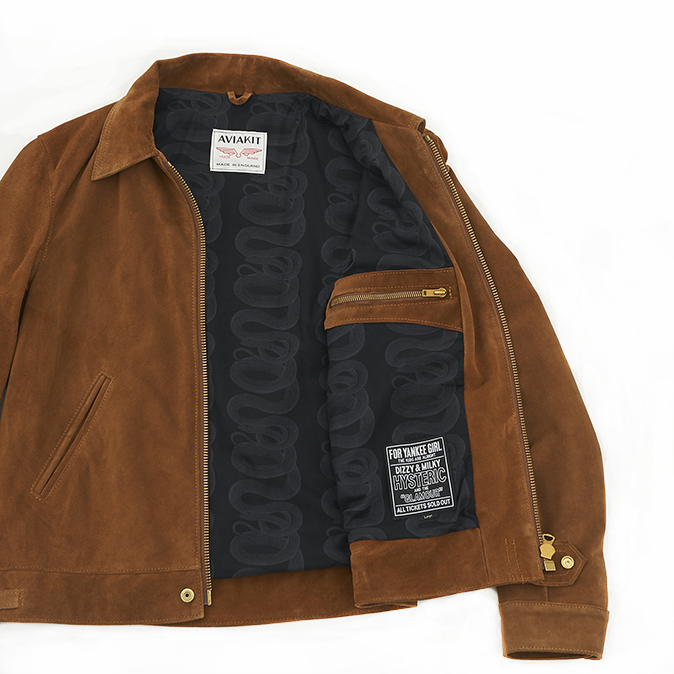 All photos © Hysteric Glamour