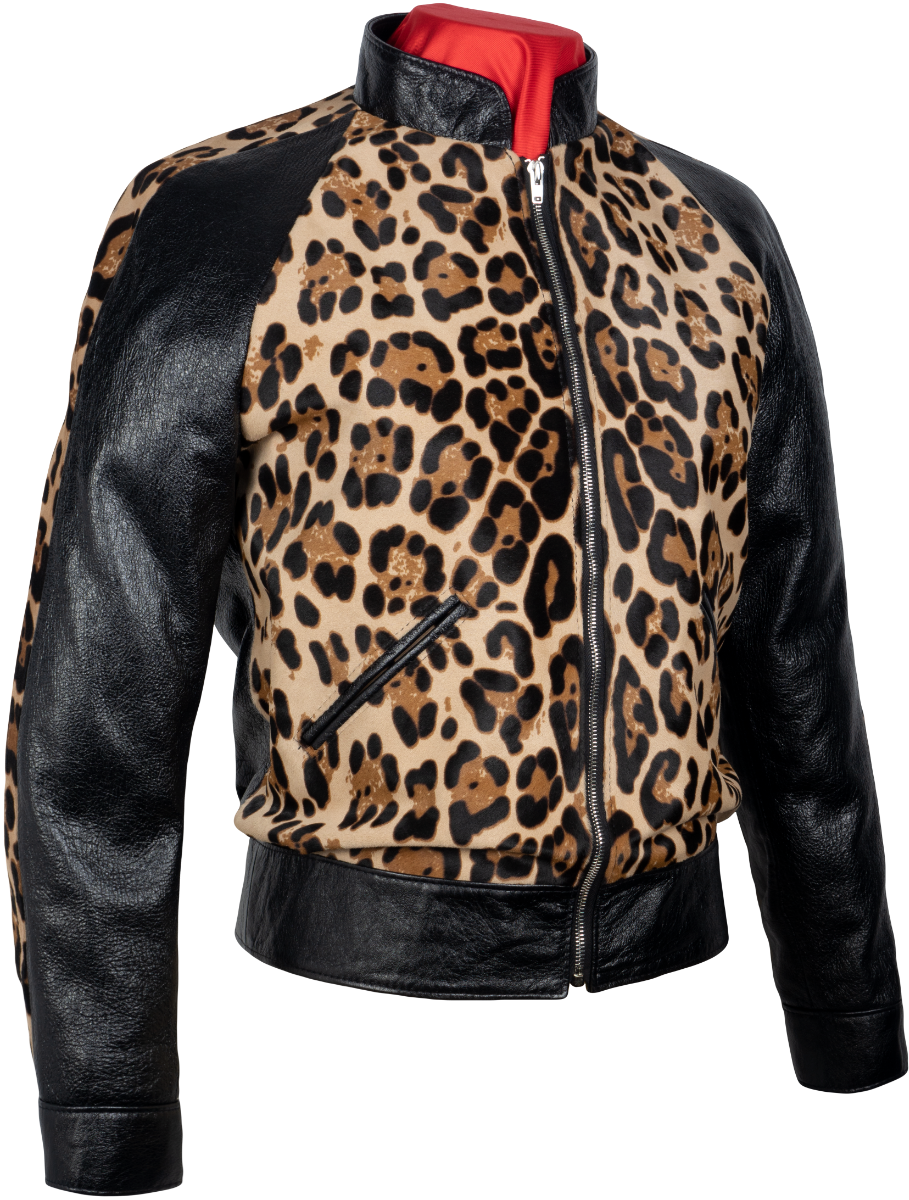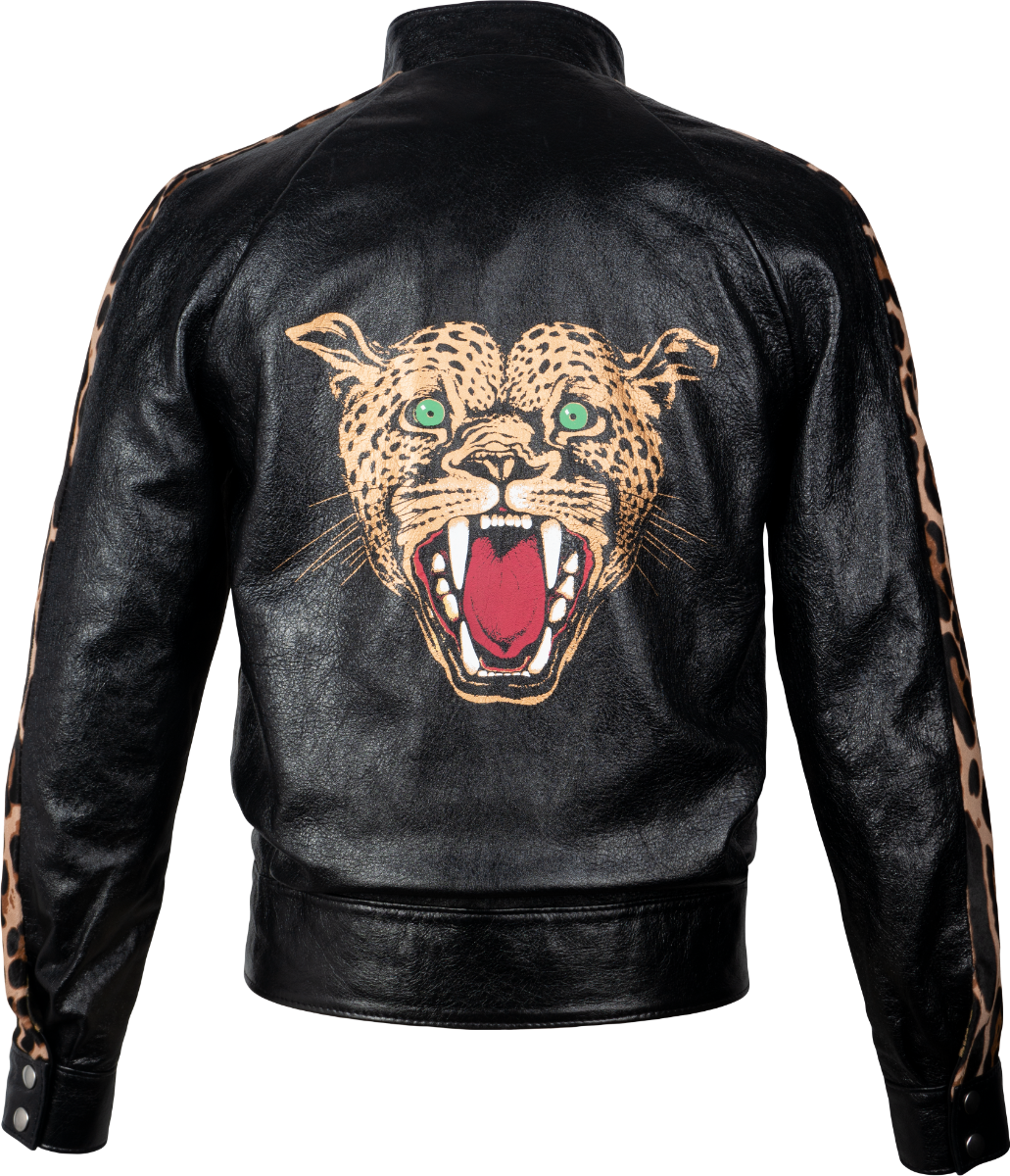 Designed by John Dove and Molly White for their Wonder Workshop label in 1969, only 5 pieces of the Cheetah jacket were produced and sold at the Paradise Garage shop at 430 Kings Road (later to become home to Malcolm McLaren and Vivienne Westwood's shops).

The original jackets were made from cheap leatherette sourced from a warehouse of vintage fabrics in London's Belsize Park area and fake fur found at Shepherd's Bush market, this was complemented with John and Molly's hand printed Cheetah head on the back and a green leopard brocade lining.
Fast forward to 1972, Iggy and the Stooges were in London recording their Raw Power album (in Whitfield Street, one block away from the current Lewis Leathers shop). Iggy visited Lewis Leathers in 2015 and Derek asked him where he bought the Cheetah jacket and he explained that he found it at a 2nd hand shop in Kensington Market, immediately he saw it he said "It's me, it's who I am"! and he bought it right away.

Iggy also explained that the band were staying at a flat on the Fulham Road and after recording finished late each night, he liked to walk back to the flat alone, wearing his Cheetah jacket. It takes almost 90 minutes to walk from Whitfield Street to Fulham Rd and one can imagine Iggy singing "I'm a street walking Cheetah…" in his head while he made his way home in the early hours of the morning.

The jacket was revived in 2013 after a meeting with John and Molly, a limited quantity were again made from leatherette and fake fur -until it ran out and no more could be found, these were sold at Comme des Garcons shops in Paris and Tokyo. Iggy was duly presented with one before the Stooges show at Meltdown on London's South Bank where they played the entire Raw Power album, for the final song Iggy performed 'Louie Louie/ I Gotta Go' wearing his new Cheetah jacket
In 2015 it was decided that a leather version of the jacket should be made using sheep leather and Cheetah print cow hair. To differentiate it from the vinyl version, we use a lining identical to the original green one but on this occasion in golden yellow, the leather version has again proved to be an underground classic.

More info and photos of the jacket http://wonderworkshop.co.uk/iggy-pop.html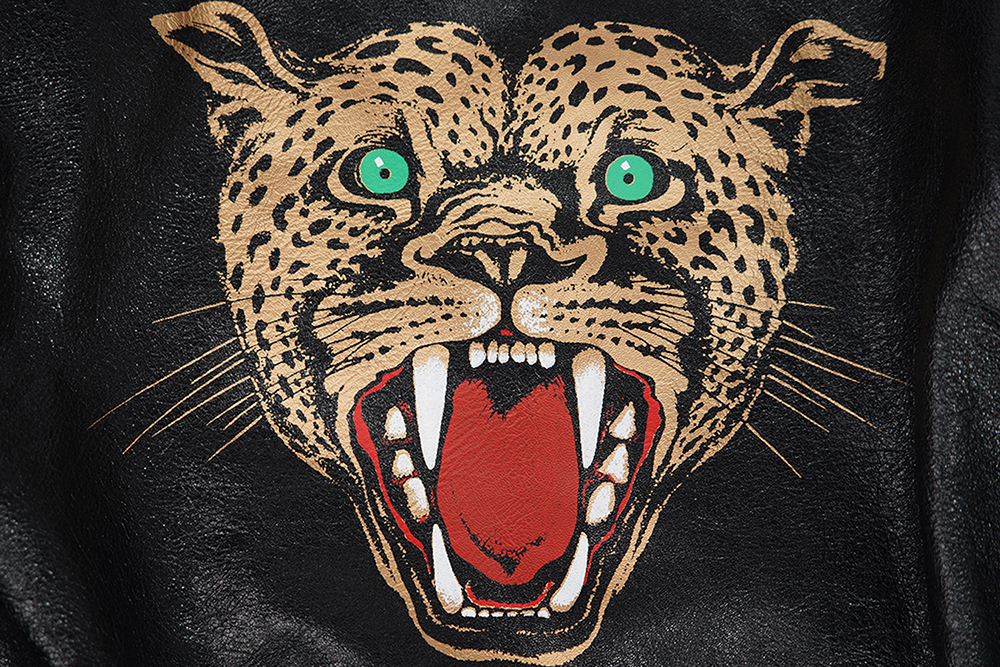 *

*Each jacket is machined by a single craftsman at Lewis Leathers London factory. Because our jackets are hand-cut and sewn there is a possibility that dimensions may vary by around plus or minus 1cm when compared to our size chart -which should be taken as a guide only.