Lewis Leathers Belt Loop Keyring MK2 Black Out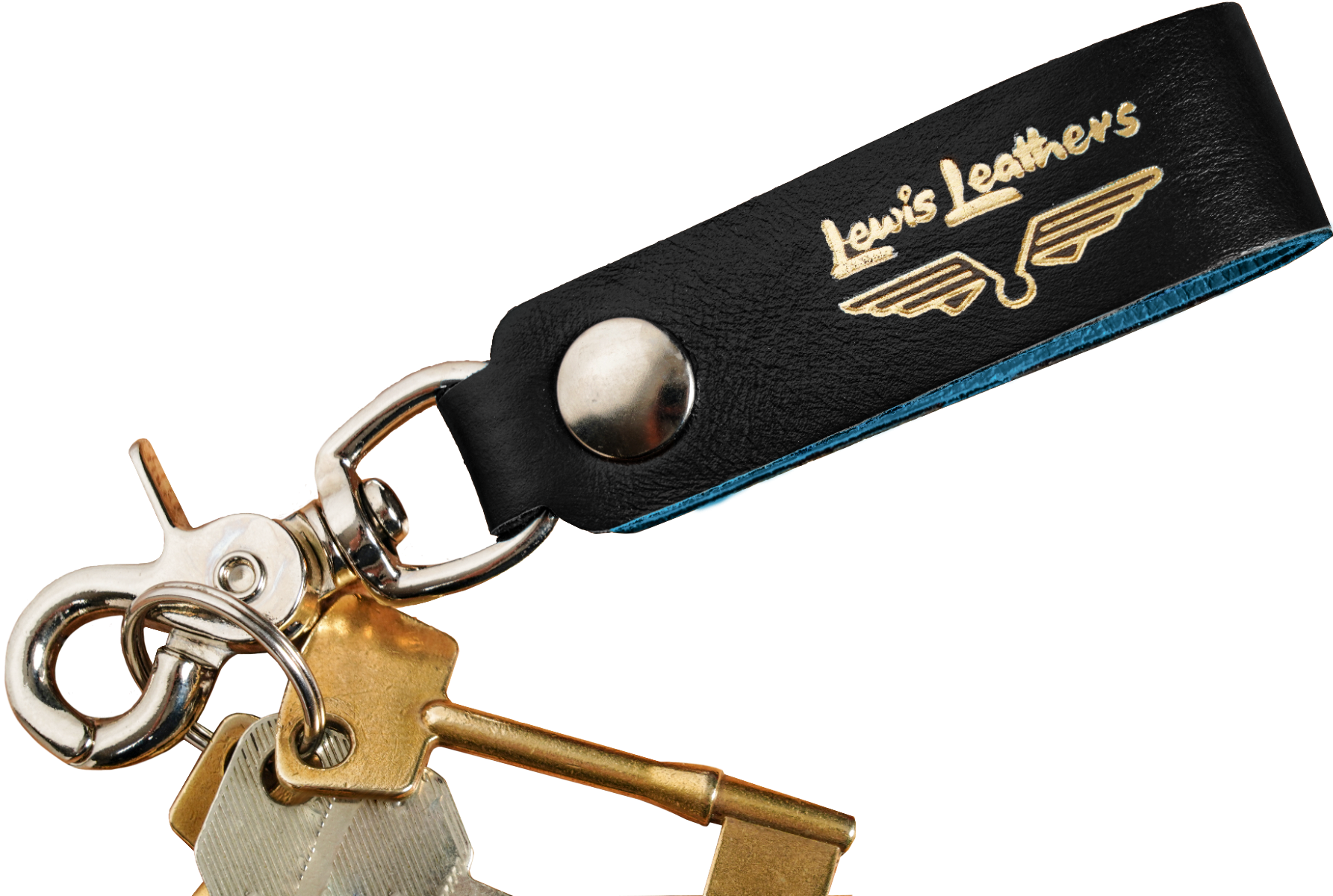 Our deluxe Belt Loop Keyring features a heavy-duty, coupled with a loop of premium quality horse hide or vegetable-tanned cow hide, black out, lined in colours to match your jacket.

The 10.5cm length allows keys to be slipped into a pocket. British made.

Belt Loop Keyring Mk2 Flare version (lined in red ) is also available.
Horse in 8 colours
*PLEASE NOTE: Lined in Red colour option is available for purchase on Lewis Leathers Belt Loop Keyring  Mk2 Flare page.
Veg cow in 1 colour 2 types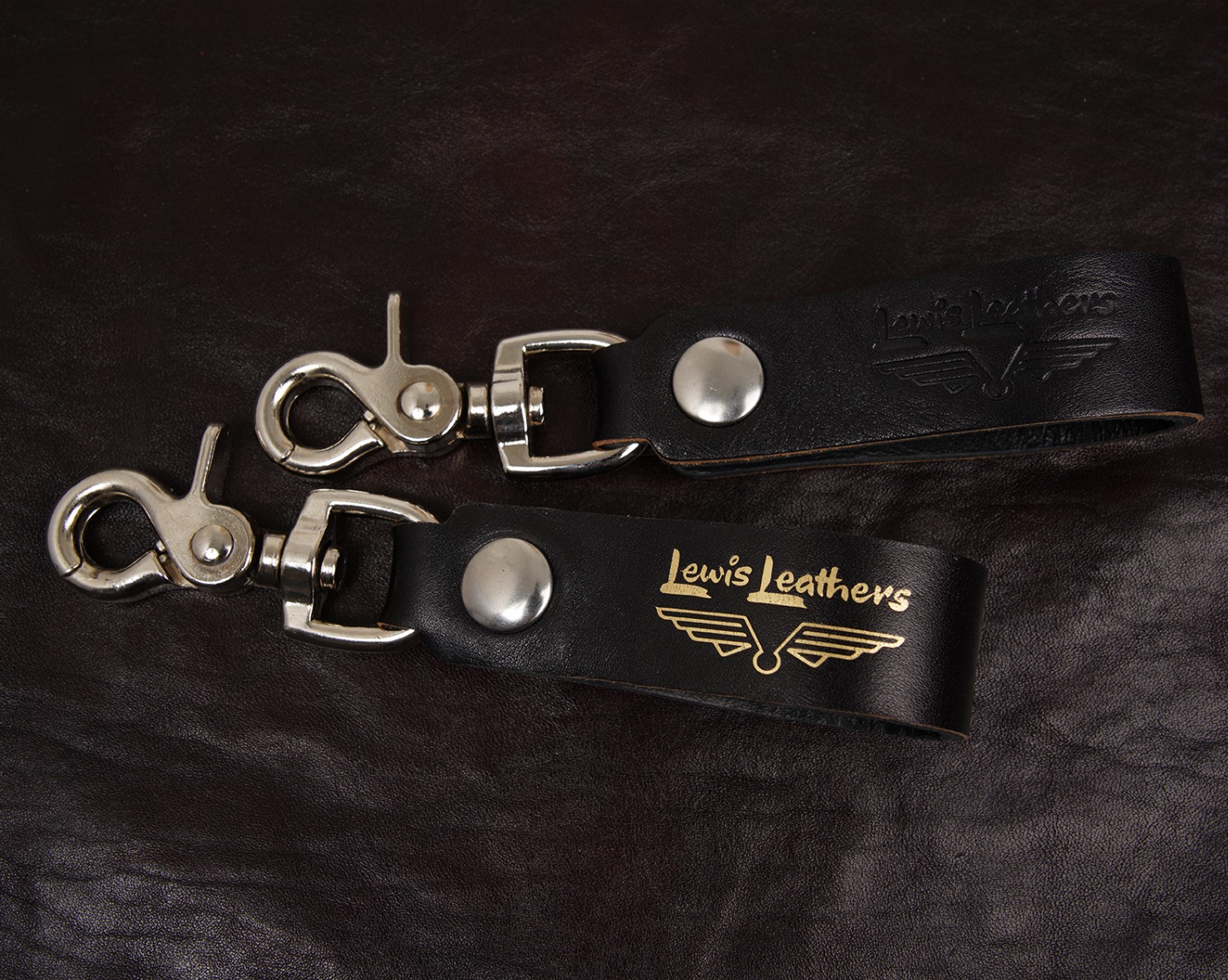 Lewis Leathers Belt Loop Keyring MK2 Black Out version
Only %1 left
SKU
Lewis Leathers Belt Loop Keyring MK2 Black Out
£25.00