Sideburn Magazine Issue 49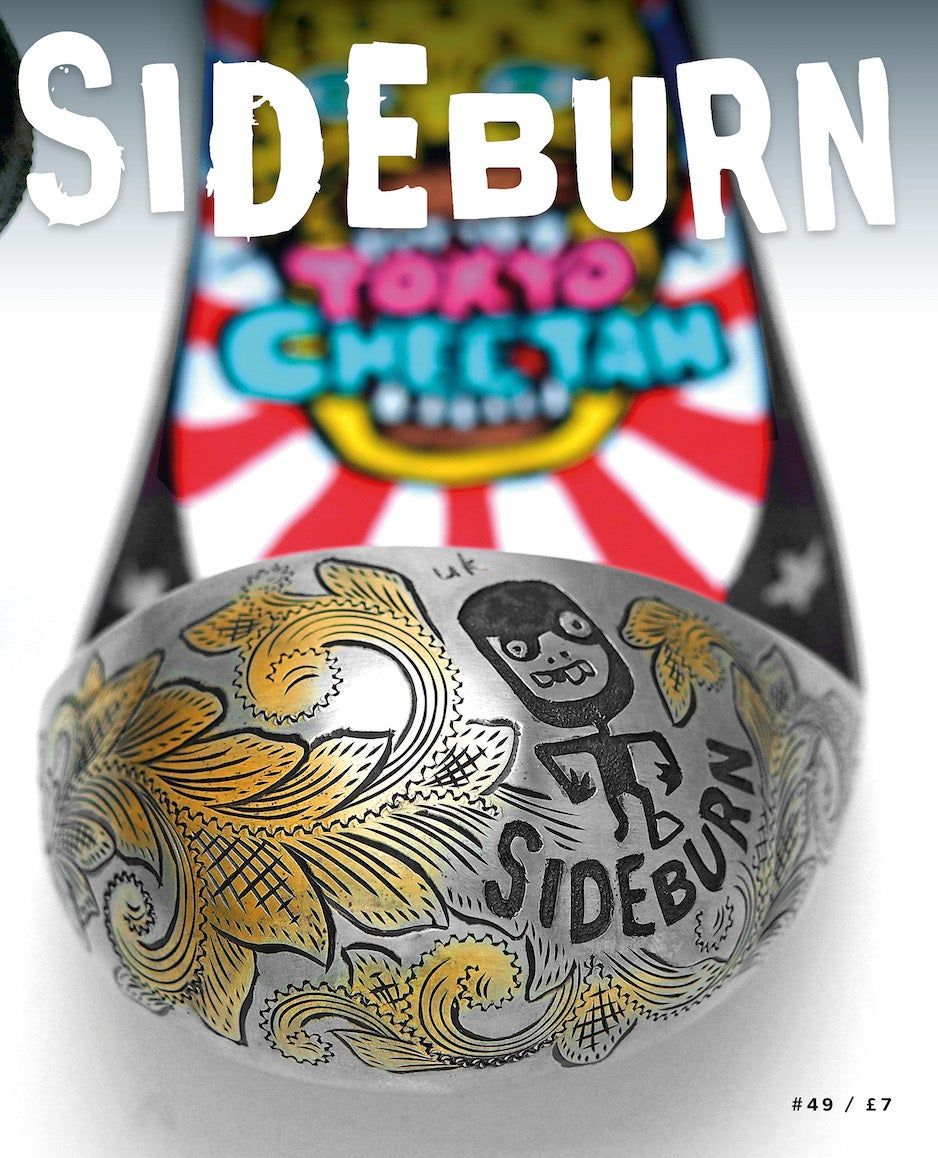 Sideburn was never going to be a retro mag, just concentrating on the 'glory days'. We were determined to respect the past, but never be stuck in it, and Sideburn 49 covers the past, present and future of our two-wheeled loves.
PAST Chuck Palmgren tells us all about developing the very first Yamaha XS650 for dirt track and taking Yamaha's first mile win on it (before Kenny Roberts cemented Yamaha's place in dirt track history). Two friends, Mike Davis (founder of the Born Free custom show) and Paul Hartman race a couple of tasty 80-year-old Harley flatheads in the Californian desert (and regret it almost immediately). Also, Matt Wait recalls his podium at Pomona in 1995 for the Trophy Queen page.
PRESENT As always, road and track is represented. On the road side of things we have the truly unhinged Hot Dock Buell XBRR, and, from France, Tank Machine's tasty Indian FTR 1200 trackers. We test the 2022 Enfield Himalayan too. From the track perspective we interview AFT race winner Davis Fisher, get the lowdown on the Lowery Racing Yamaha MT-07 Production Twins framer, and lap up Holy Freedom's 3D-printed, 24K-gold-covered Yamaha XT600 tracker (and watch in horror and it's smashed to pieces on the photoshoot).
FUTURE Harley seem determined not to give the public the V-twin street tracker they yearn, so we had Kardesign Koncepts create a very realistic and gorgeous digital concept of a street tracker using the 1250cc Revolution Max engine from the Pan American to point them in the right direction. And it's exclusive to us. Put your hands together and pray Milwaukee's decision makers are reading Sideburn. Plus there's art from Chris Watson and Mark Ward and unique tech writing from Travis Newbold.
COVER: Hot Shoe by Cheetah
BIKES: Holy Freedom Yamaha XT600 tracker; Trackmaster Yamaha XS650; Tank Machine Indian FTR1200; Lowery Racing C&J Yamaha MT-07 Production Twin; 1938 Harley-Davidson WL desert racer; 1942 Harley-Davidson WR desert racer; Harley-Davidson XR1250 digital concept; Hot Dock Buell XBRR 'Gladiator'; Royal Enfield Himalayan
PEOPLE: Chuck Palmgren; Davis Fisher, Zaria Martens, Matt Wait; Kurt Walter (Founder of Icon Motosports); Barry Stevenson
INTERVIEW: Davis Fisher PORTFOLIO: The art of Chris Watson
TRACK DATA: Castle Rock, USA
EVENT: Slide on Sunday and TnT Cup dirt track from Indonesia
PAGES: 108
- text and photos by Sideburn.
Sideburn Magazine Issue 49
SKU
Sideburn Magazine Issue 49