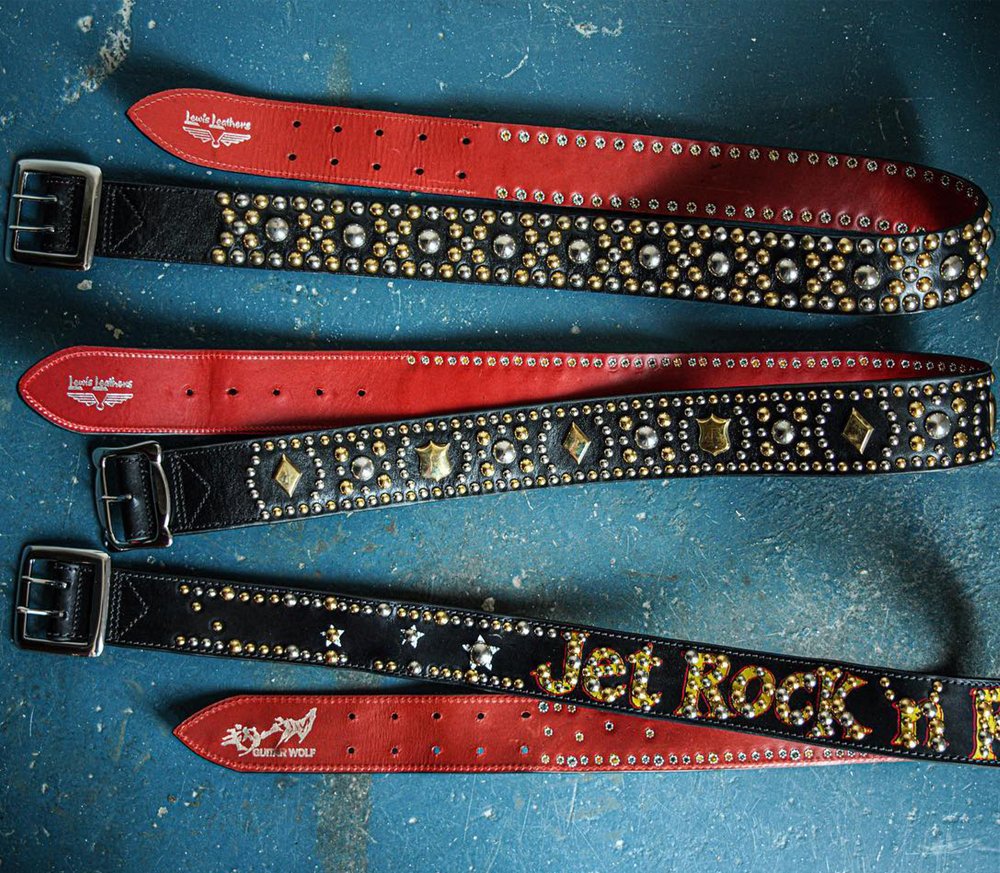 From top: Wessex belt,   Shield and diamonds belt,   Jet Rock 'n' Roll belt
Our small batch belts are flying off the shelf. Available in a full range of ornamented, plain, single and twin-prong styles, these belts are hand-crafted in London from the finest Cow Hide with a jet black outer and crimson inner lining, touting a robust yet sleek profile.
Hold your jeans up in style, choose from a plain, single-prong style or from a variety of studded options with traditional British ornaments often found on hand-studded jackets and belts of the 50's and 60's.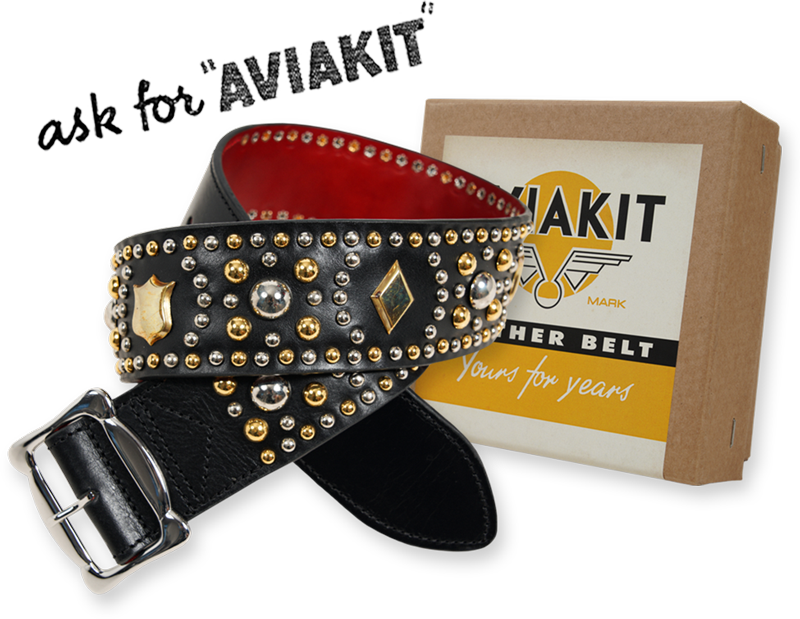 Packed in AVIAKIT box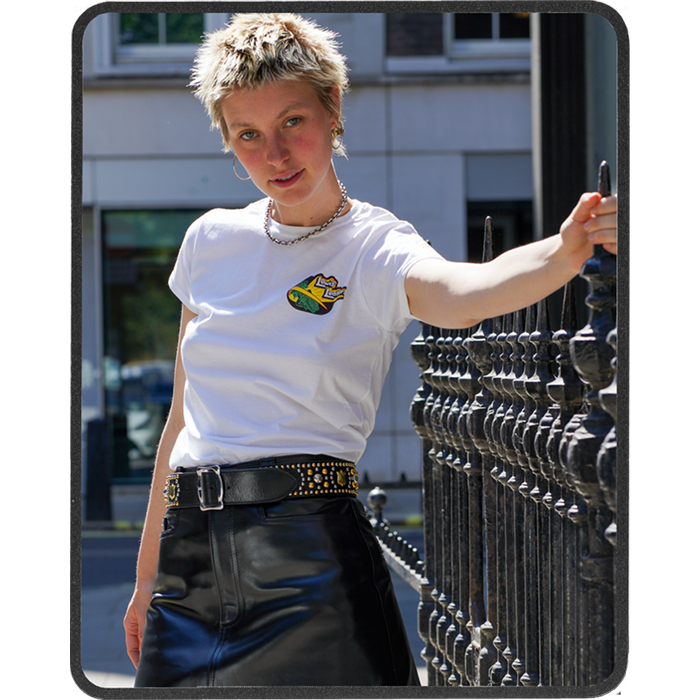 80's bike T-shirt, Shield and diamond belt, No. 935S Western skirt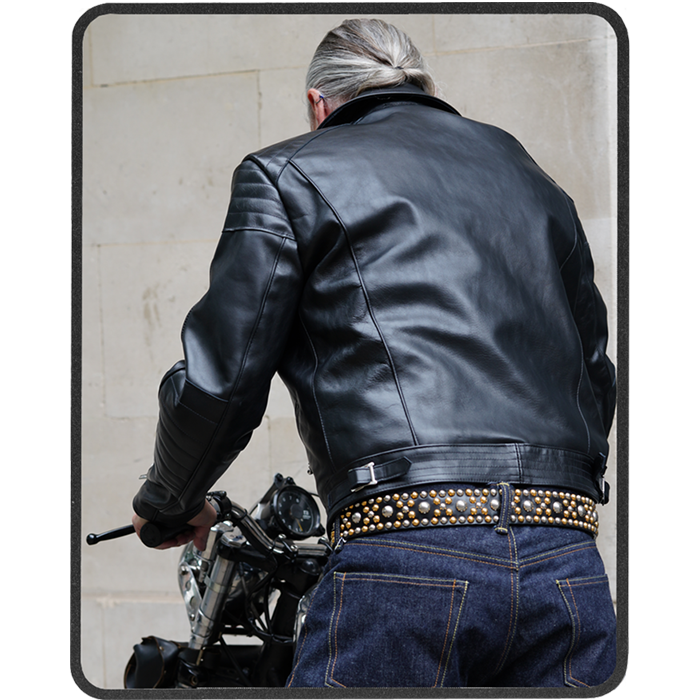 No. 439 Europa jacket in Black horse leather, Wessex belt, Denim jeans LLJ001
SIZES – UNISEX (We recommend choosing one size larger than your jeans)
S = Jeans 28 – 29" M = 30 – 31" L = 32- 33" XL = 34 – 35" XXL = 36 – 37"