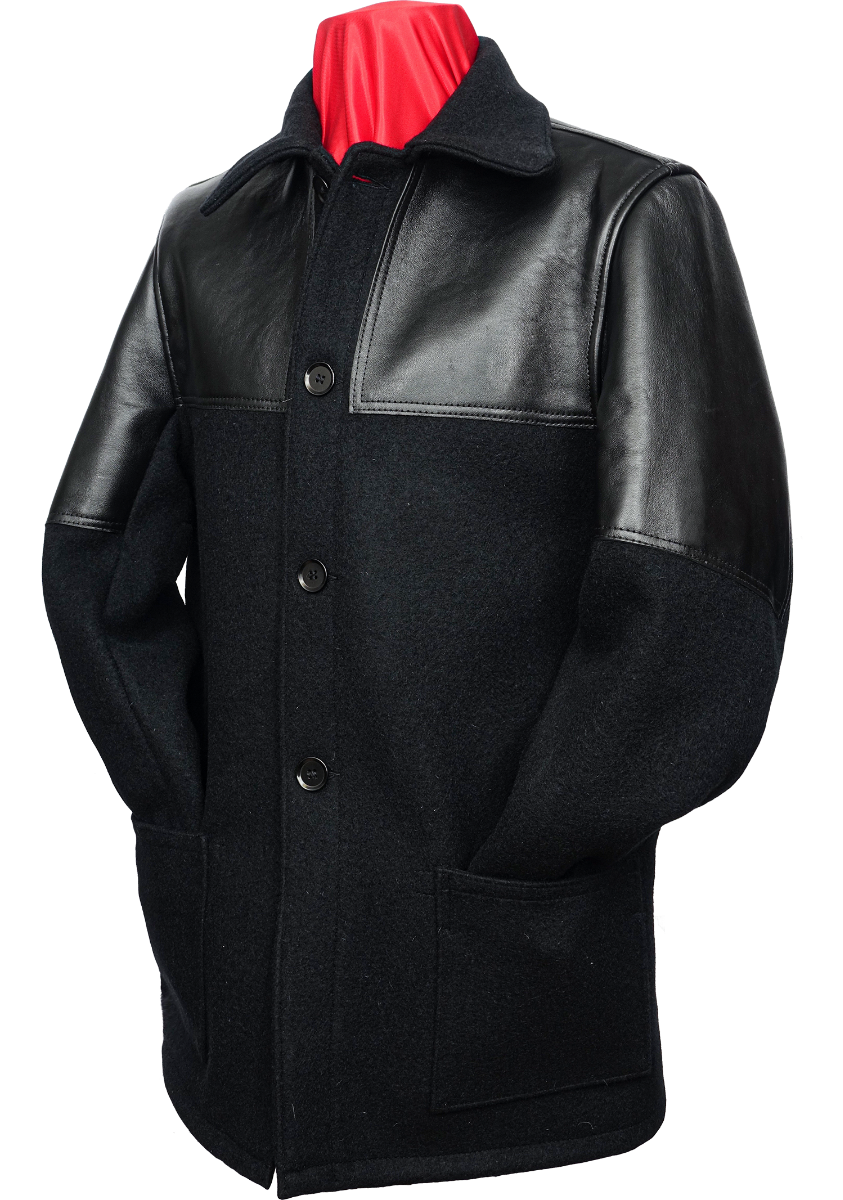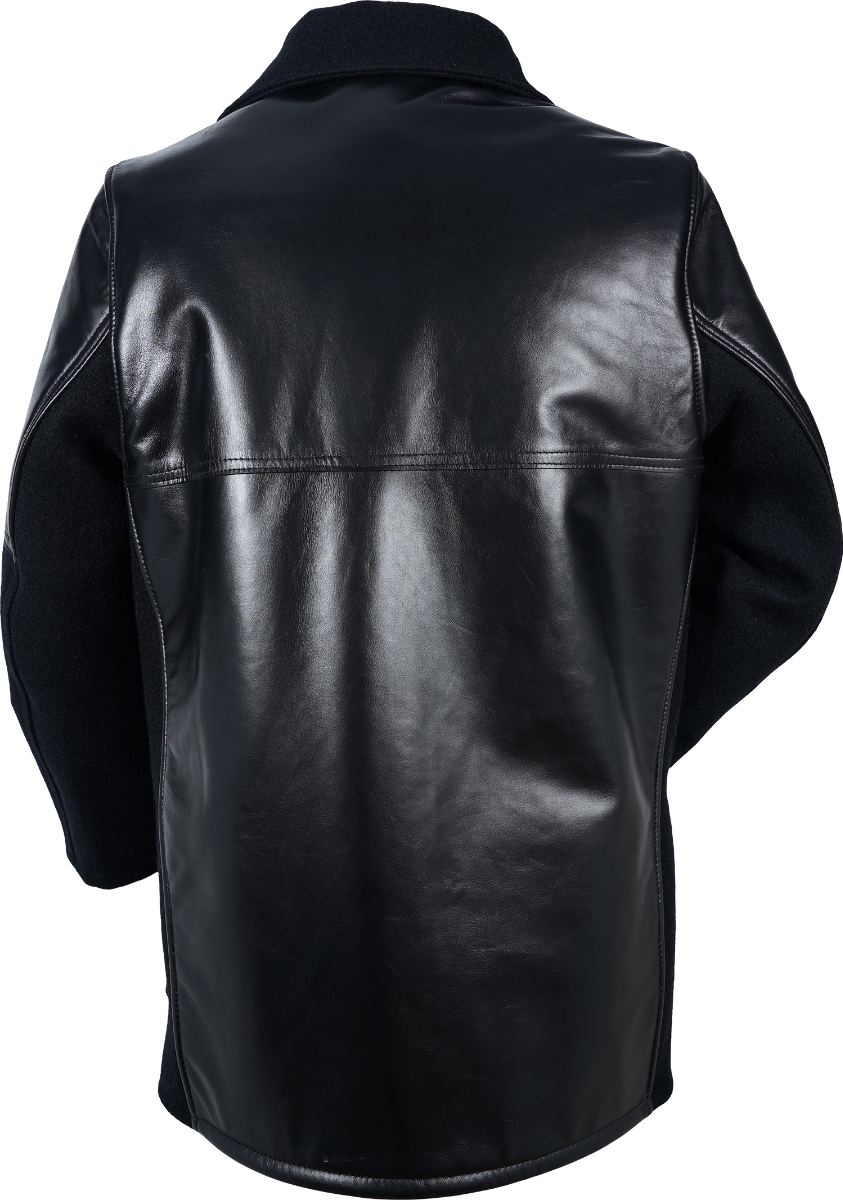 Top; Type A Front and Back
Donkey jackets can be traced back to 1888, when a specific work jacket was produced for navigators constructing the Manchester Ship Canal. In 1929, the Oxford English Dictionary used the term to describe the Donkey Jacket as "One with leather shoulders and back," -this became the standard right through to the 1950's.

The jackets were bought wholesale by councils and large companies, directly from the manufacturers, when a worker left his job, his jacket then went to the next man. They needed to last and were built from the best materials, heavy Melton cloth from Leicestershire and British sourced sheep leather.

Melton dates back hundreds of years, dense and hardy, it was originally used as a hunting fabric. Nowadays synthetic versions of differing weights and available but we only use the heaviest 100% wool cloth for warmth and authenticity.

During the 1950's new materials came onto the market and PVC gradually replaced leather on the jackets' shoulders, these jackets were stocked at Lewis Leathers Agents around the country, the advert above is by N. Jones our Outlet for Midlands and the North, these newer Donkey Jackets were also featured in the 1962 movie, Some People.

Throughout the 1970's and 1980's the jacket underwent more changes, as cheaper polyester wool mixed fibres were used for the body, the yokes were by now also available in a variety of bright colours as safety advice or for company branding.
OUR DONKEY JACKETS

● Chest: 36 to 52 inches (81.5cm to 132.3cm)

● Fabrics: Best and Heaviest 33oz Melton Wool, Original roomy fit for comfort. Corozo buttons

● Leather: Cow or Horse to your choice and colour.

● Each jacket is handmade in London.

● Available in three types. Type A, B and C
DETAILS
---
-TYPE B-
Full Melton body leather yoke, Half leather sleeves, 4 buttons front.
Lengths; Size 36: 81 cm / Size 38: 81.5 cm / Size 40: 82 cm / Size 42: 82.5 cm / Size 44: 83 cm
---
-TYPE C-
Full Melton body leather yoke, Plain sleeves, 4 buttons front.
Lengths; Size 36: 81 cm / Size 38: 81.5 cm / Size 40: 82 cm / Size 42: 82.5 cm / Size 44: 83 cm
NOTE
Unlined jacket.
Other leathers and colours please enquire.
Sheep leather available only up to chest 50 inches = 127 cm
Our estimated lead time for custom made jackets is 10 months.
Stock options available please contact us.