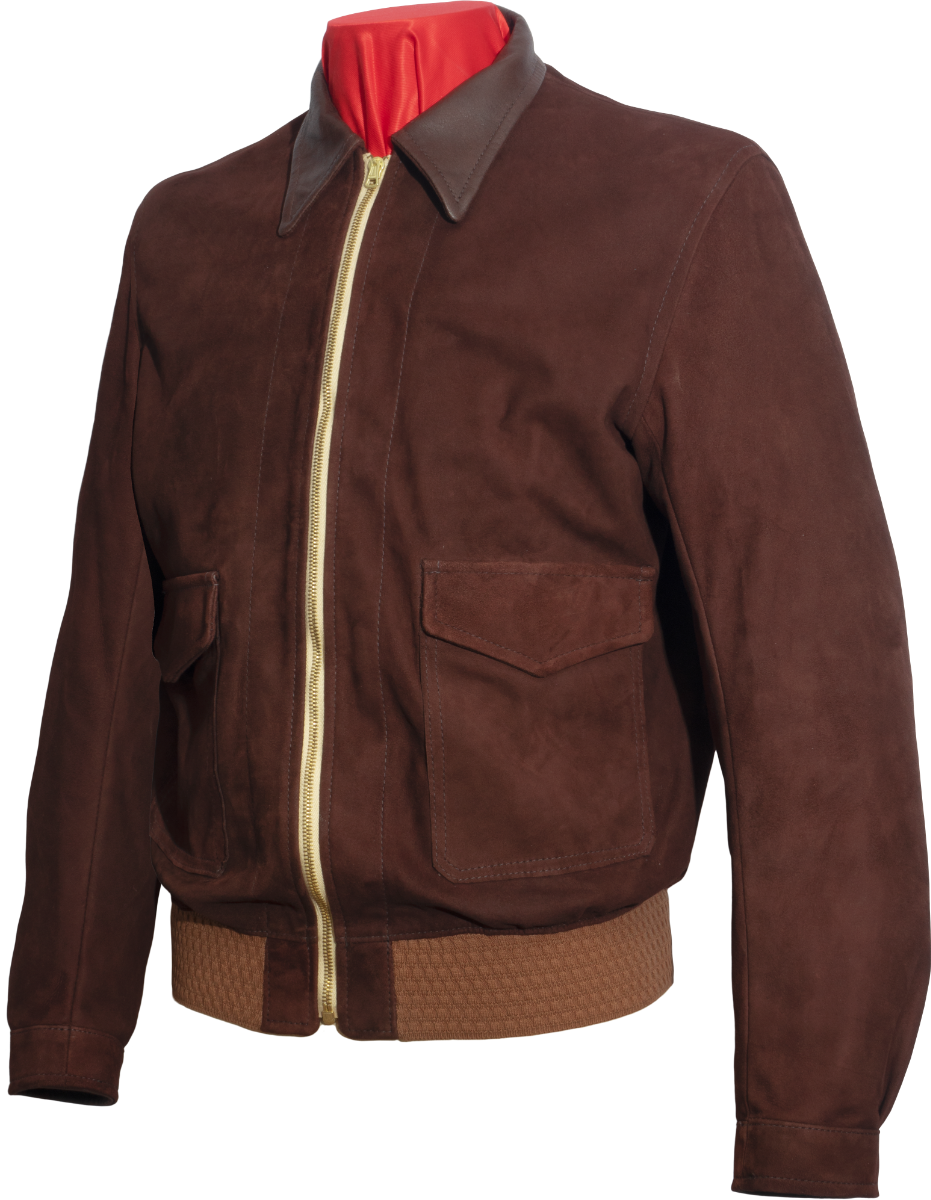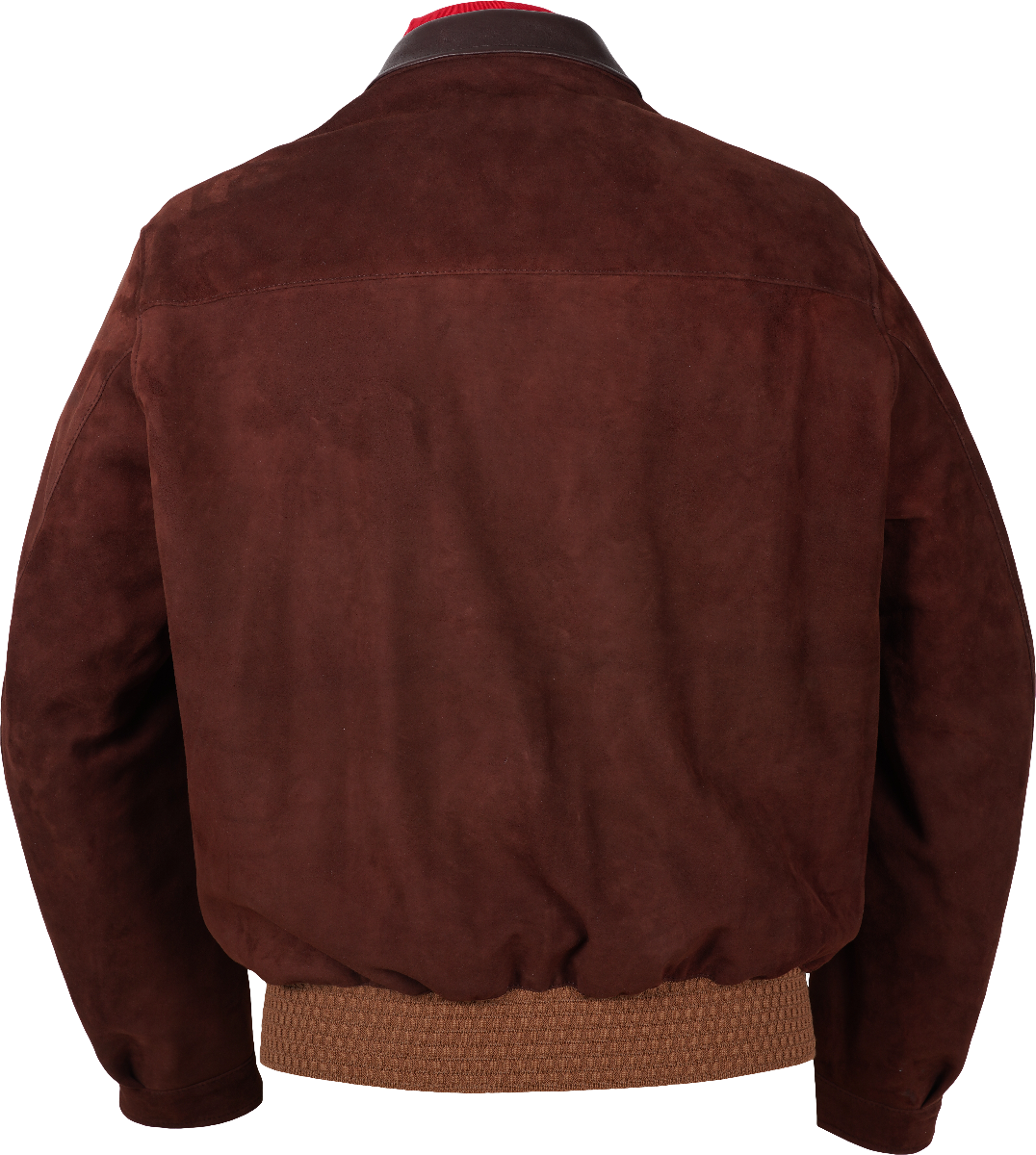 In 1917 the Lewis brothers established a retail outlet by the name of N. Jones in Birmingham, by 1920 there were seven outlets around the country, selling N. Jones and D. Lewis products until 1964.

The N. Jones name has been revived for an occasional series of much loved items from Lewis Leathers' extensive archive, the 1930s period Edgbaston jacket being the first.

Made in a very fine lightweight suede and lined with a choice of satin or plaid cotton drill, sleeves are lined with satin. A custom woven waistband made from 100% cotton completes the jacket. Two colours available, Espresso and Midnight Black.
NOTE
Goat Suede leather available only up to chest 46 inches = 117 cm
Our estimated lead time for custom made jackets is 10 months.
Stock options available please contact us.