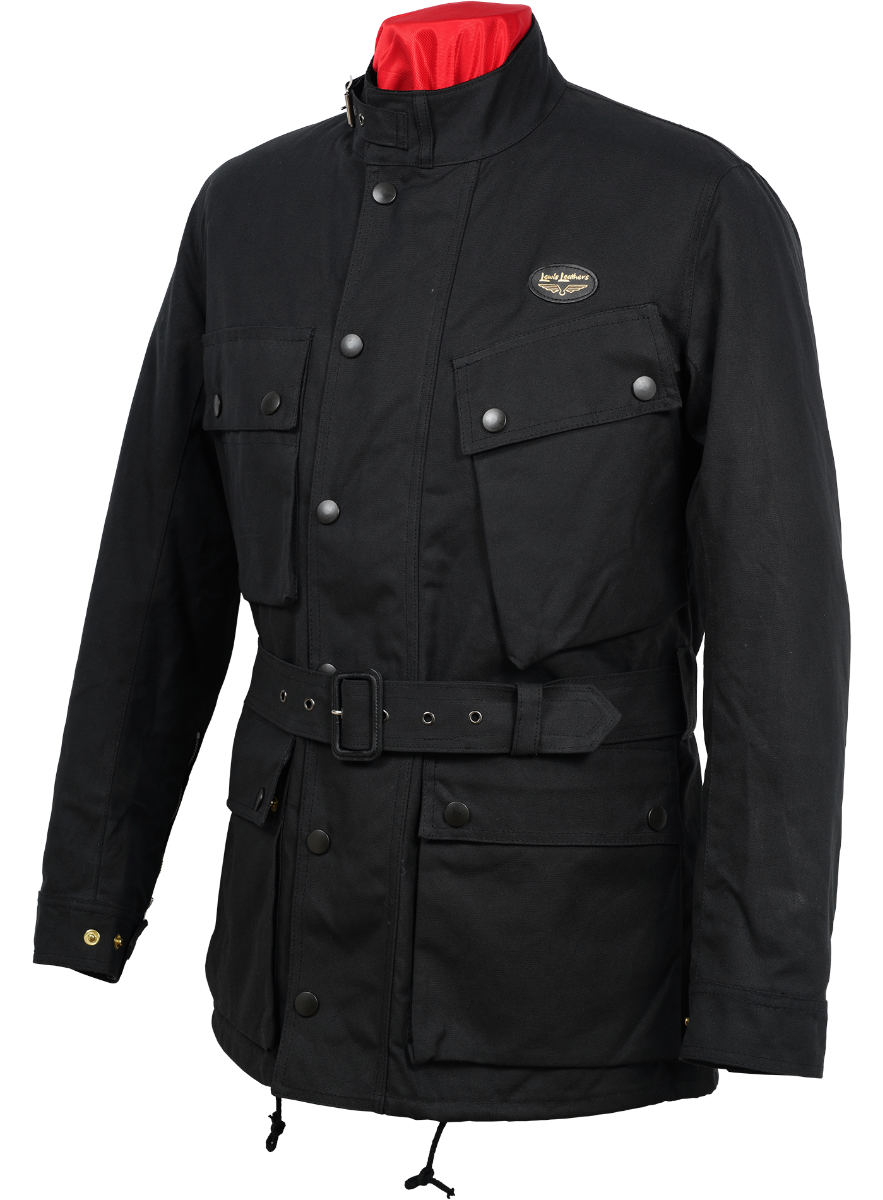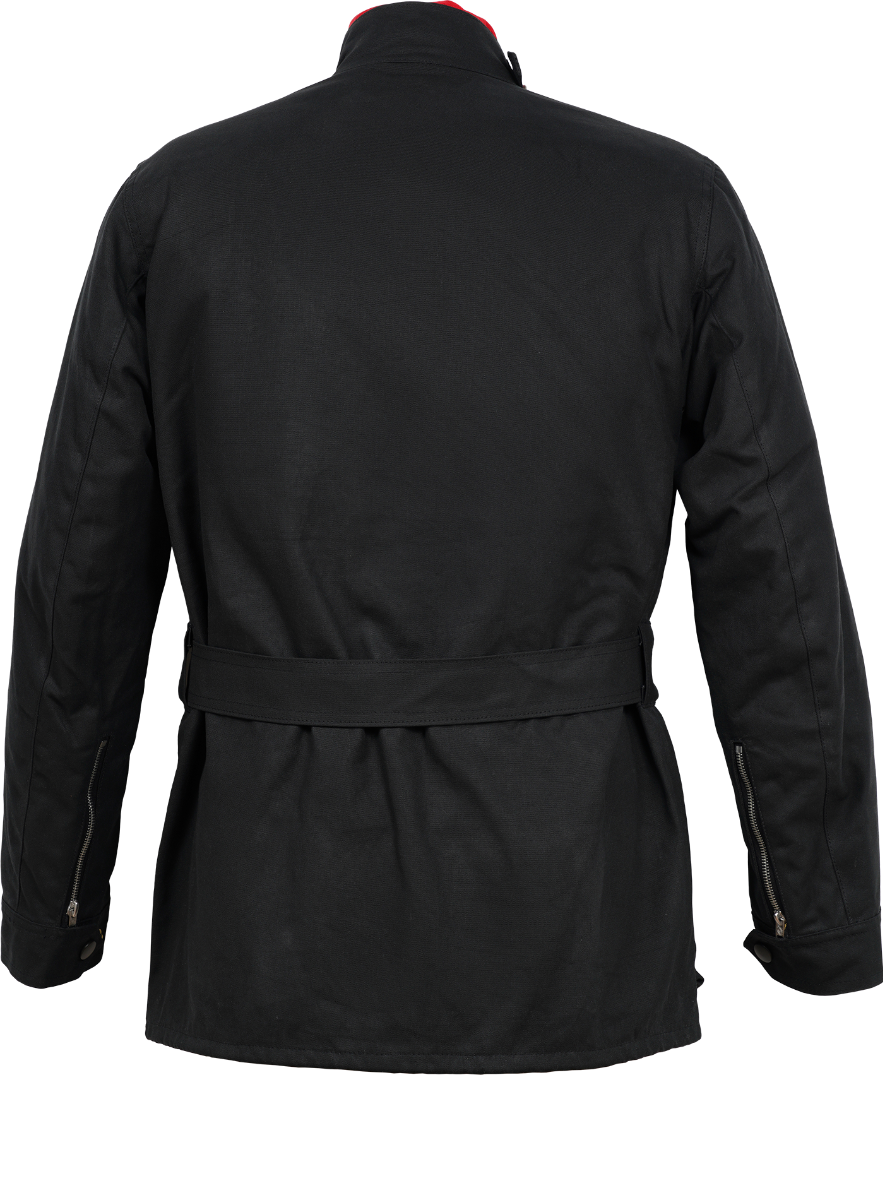 Black wax-proofed cotton material, with short stand collar, and adjustable neck strap, fully adjustable belt. Four capacious pockets all with storm flaps and press buttons on each corner. Two-way zippered front with adequate wrap over, lined throughout.

NOTE -This jacket has a NEW and patented feature -

The jacket has the exclusive Aviakit "Double Cuff" (Patent applied for 1960). This innovation prevents water running into your gloves or any draught blowing up the sleeves. Your gloves fit snugly into an ingenious inner sleeve, and the outer sleeve slips over to make a super fit.
 

The Mudlarker was an update of the late 40's Roamer wax-coated jacket, hitting the Lewis range in 1960 the Mudlarker brought some nice new innovations which we designed to tackle the ever-present problems of cold winds and water ingression. The chief problem for motorcyclists, which other brands missed, was how to keep draughts and water from entering the sleeve and the Patented Aviakit double cuff was the answer. A two-way front zipper allowed the front to be opened from the bottom whilst the rider was seated, a drawstring around the hem kept out drafts. The jacket was rounded-off with a warm quilted lining, detachable for the warmer days. This new version is made of a heavier grade of waxed cotton currently used by other brands.

 

 
Ready-made only
NOTE: This product is discontinued
Only %1 left
SKU
Mudlarker Jacket No 641
£470.00