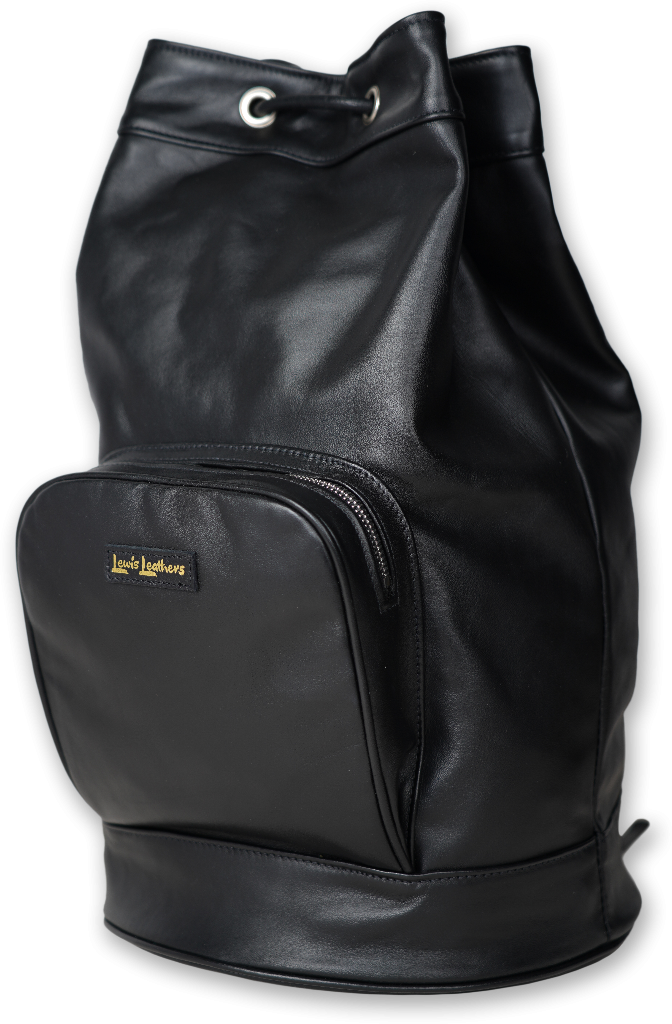 During the 1950's and 60's the Duffle (sometimes Duffel) bag was a common sight in the UK.

Often made from tartan canvas, workmen used them for carrying their flasks of tea and sandwiches, kids used them for carrying books and PE kit to school, summer saw them used by holidaymakers for their essentials, cyclists, motorcyclists, you name it the Duffle bag was ubiquitous. 

By the 70's they had pretty much faded away, however, they are still a classic and functional British item and we thought it would be nice to give our own twist.
Our Duffle Bags are made of the same Italian horsehide as used in our jackets. Capacious in size with a zipped front pocket, a leather thong and buckled adjuster strap for ease of wear, completes a very useful and durable bag. Made in London.