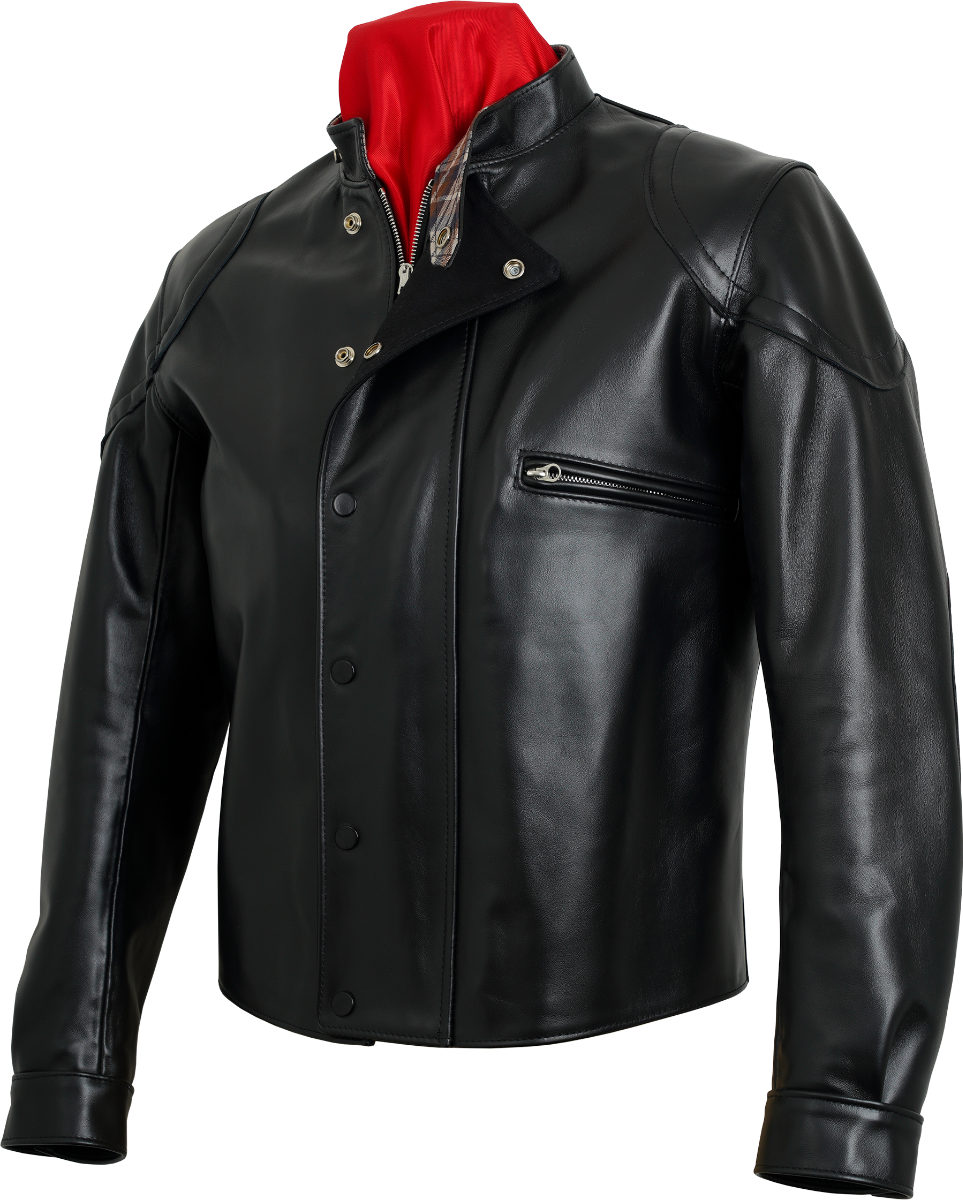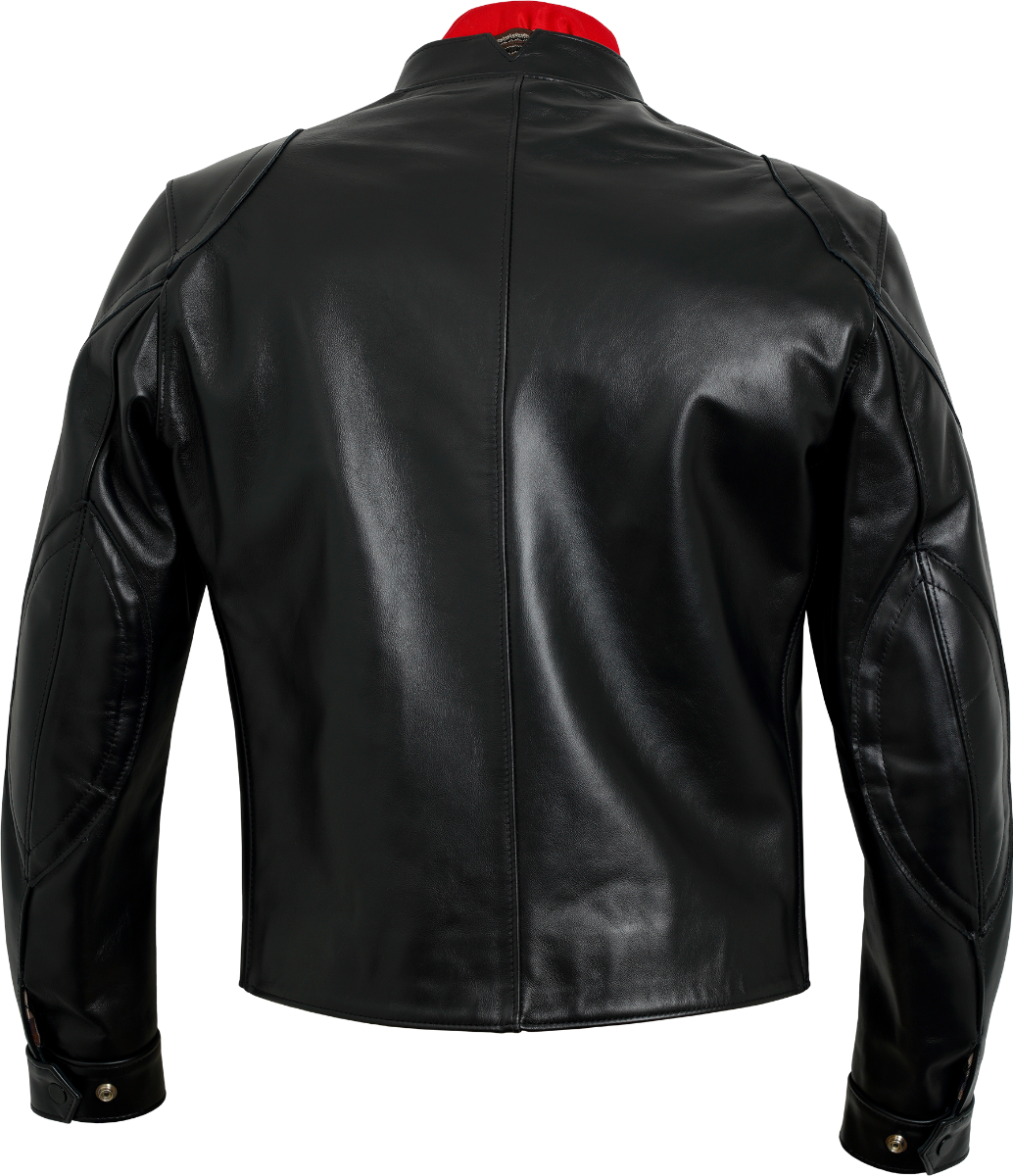 D Lewis Ltd began making motorcycle and track racing suits in 1926, the Universal Racer Mk 2 first appears in a WW2 period catalogue but pro­bably debuted around the mid 30s.

Worn by Road and dirt track / Speedway racers right up until the mid 60's, the UVR jacket was also worn by Steve McQueen when he competed in the Greenhorn Enduro Race on 26 May 1963, during which he also wore our 935 leather trousers.

Meticulously researched from vintage UVR jackets in our collection, the model we have remade is the early 60's type and features our own Flash brand zippers, replicated in every detail from originals of the period. Lined with 100% cotton plaid fabric.

('Universal Racer Mk2 1930s 40s Jacket' also available HERE)

A waist-length jacket, fully zipped and padded; generously cut (no fear of gap between jacket and breeches). Adjustable wrist and collar bands. Unique front flap over main zip to keep out dirt and rain: zipped inside and outside breast pockets. Suitable for dirt or road use. 100% cotton lined.
NOTE
Sheep leather available only up to chest 50 inches = 127 cm
Customer order can take up to 22-25 weeks.
Stock options available please contact us.